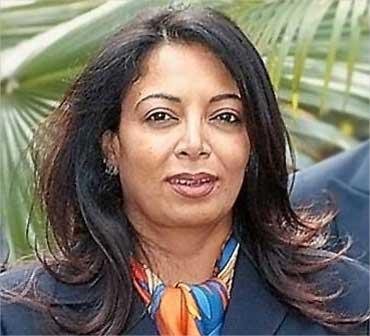 The Central Bureau of Investigation will soon register a Preliminary Inquiry to look into criminality in 15 tapped conversations of lobbyist Niira Radia with several government officials, as directed by the Supreme Court.
CBI sources said they would proceed with a preliminary inquiry and submit their report to the Supreme Court within a period of two months. The sources said that the CBI would study the specific instances which the apex court wants the agency to probe and then start analysis of the transcripts.
"Prima facie, there is deep-rooted malice by private enterprises in connivance with government officials and Radia's conversations suggest that influential persons indulged in corrupt practices for private gains," a bench headed by Justice GS Singhvi said on Thursday.
On the basis of analysis of the said conversations, which was done by an apex court-appointed committee, the bench directed the CBI to complete its probe within two months. However, while reading out the order, the bench did not elaborate on the issues to be looked into by the agency.
It took note of the submission by the CBI saying it had found an element of criminality in the said conversations. The bench referred one issue, reportedly pertaining to the judiciary, to the CJI for passing an appropriate order.
Another issue was referred by it to the Chief Vigilance Officer of the mines department. The court directed the committee to scrutinise the full transcript of the tapped conversations and posted the matter for further directions to December 16.