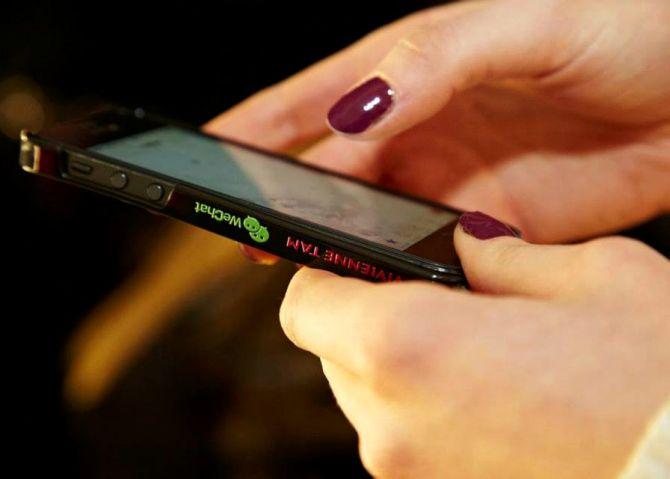 The Central Bureau of Investigation on Thursday claimed to have busted an international child abuse pornography racket operating on a WhatsApp group and arrested its alleged administrator -- an unemployed youth from Kannauj in Uttar Pradesh.
After registering a case of alleged violation of Information Technology Act, the CBI carried out searches at five locations in Delhi, Mumbai and Noida and Kannauj in Uttar Pradesh, officials said.
Nikhil Verma, son of small worker in a jeweller, who is pursuing his graduation in commerce and is currently unemployed was arrested.
During the investigation, the agency has been able to find that there are 119 members of the group who were getting these disturbing pictures and videos to satiate their perverted lust, they said.
The members of the group spread globally including the US, China, New Zealand, Mexico, Afghanistan, Pakistan, Brazil, Kenya, Nigeria and Sri Lanka among others, the officials said.
During the searches, the CBI recovered mobile phones, laptops, and hard discs and other digital devices, they said.
Verma was booked along with four others accomplices -- Nafees Reza and Zahid of Delhi, Satyendra Om Prakash Chauhan of Mumbai and Adarsh of Noida.
The agency which acted on its own intelligence toiled for nearly three months, without using any WhatsApp surveillance, to track down the accused merely on the basis of field work of obtaining corroborating evidence, the officials said.
According to them, it was a classic police investigation where sleuths travelled to localities from where IP addresses of the computers and mobile phones used to upload and circulate child pornography videos, a heinous offence under the law.
A thorough background checks, behavioural analysis, was done by the agency based on local inputs of the suspects before proceeding to act against them, they said.
The officials said accessing, producing, recording, uploading or circulating child abuse videos or picture are serious offences under Information Technology Act and attract a punishment up to seven years and a fine of Rs 10 lakh.
The agency is carrying on with its investigation to locate other members and the group present in India and abroad, they said.
© Copyright 2023 PTI. All rights reserved. Republication or redistribution of PTI content, including by framing or similar means, is expressly prohibited without the prior written consent.