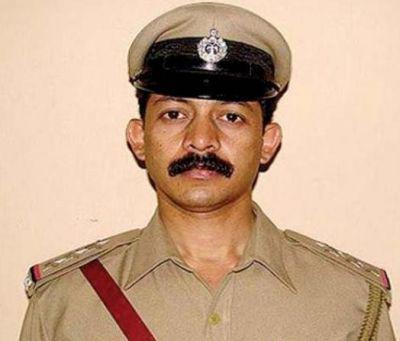 Karnataka minister K J George, former Inspector General of Police (Lokayukta) Pranov Mohanty and ex-Additional Director General of police (state intelligence) A M Prasad have been named in a first information report by the Central Bureau of Investigation in the case of mysterious death of Deputy Superintendent of Police M K Ganapathy.
Ganapathy was found dead at Madikeri in Karnataka on July 7 last year.
The Supreme Court had handed over the probe to the CBI in September.
According to the rules, the agency has re-registered the FIR of the Karnataka Police alleging that prior to his death, Ganapathy had said that George, Mohanty and Prasad are responsible for his death.
A Supreme Court bench, comprising justices A K Goel and U U Lalit, allowed the appeal of M K Kushalapp, father of the deceased police officer, filed against the order of the Karnataka high court rejecting his plea for a CBI probe into the death case.
"There are certain startling facts in the case. Whether it is murder or suicide, it is required to be investigated in a fair manner," the bench said.
It asked the CBI to file a status report on the probe before it within three months.
It was claimed in the appeal that before his death, Ganapathy had accused Bengaluru City Development Minister George and senior police officers Prasad and Mohanty of harassing him.
The bench considered the allegations and said under these circumstances, the probe should be carried out by an independent agency.
The Karnataka Police in its FIR registered on the complaint of Ganapathy's son had alleged that the deputy SP had said that the accused persons George, Mohanty and Prasad caused harassment to him and were responsible for his death.
It was alleged in the complaint that three accused persons are influential persons in the society and have used their powers to cause no action by the police in this regard.