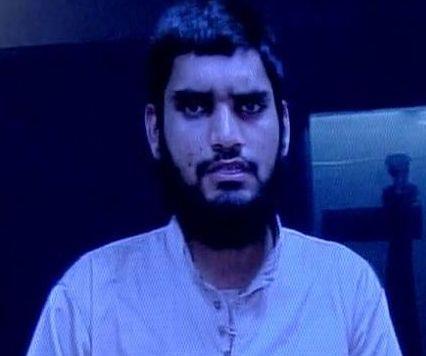 Captured Pakistani terrorist Bahadur Ali has requested the National Investigation Agency for consular access to meet his family.
According to NIA sources, Ali's request has been forwarded to the ministry of external affairs from where it will be sent to Pakistan's High Commissioner Abdul Basit.
During his interrogation by the agency, the captured terrorist has revealed that a proper recce was done of the route from which they would infiltrate, adding that videos were also taken of the path as part of preparation.
Stating that Ali is not a fidayeen terrorist, sources further stated that he has made earlier attempts to hurl grenades at public places in Handwara, Jammu and Kashmir, but had failed to do so.
Ali, who was was initially recruited by the Jamaat-ud-Dawah and trained by the LeT to infiltrate into Jammu and Kashmir and brew tension in the region, also confessed that the LeT has built its own network.
He also possessed 23,000 Indian rupees although some of it was fake.
The NIA on Wednesday disclosed that Ali has confessed to the involvement of LeT and Pakistan Army behind the unrest in Kashmir.
NIA chief Sanjeev Kumar said Ali during his interrogation confessed that he was directed to take advantage of the unrest in Kashmir Valley.
"We have collected all kinds of evidences. Bahadur Ali was directed to take advantage of the current situation in Kashmir," said Kumar.
"Bahadur Ali was recruited by the Jamaat-ud-Dawa, subsequently LeT radicalised him. Bahadur Ali underwent all three training process organised by the LeT," he added.
Ali was captured by the security forces earlier on July 26 during an encounter with the infiltrators, in which two of his accomplishes were killed.
Ali was the second Pakistani terrorist captured alive by Indian forces in the last two months in Kashmir.
Ali had later confessed that he was from Jahama village of Raiwind in Lahore, adding he had entered the Indian territory along with two other terrorists to exploit the unrest in Kashmir.
He was also trained for map reading and handling GPS devices.