Nobody can ignore late Hindutva ideologue VD Savarkar's sacrifice for the country's independence struggle but disagreements over him cannot be made a national issue today as there are many pressing matters to focus on, said Nationalist Congress Party chief Sharad Pawar on Saturday.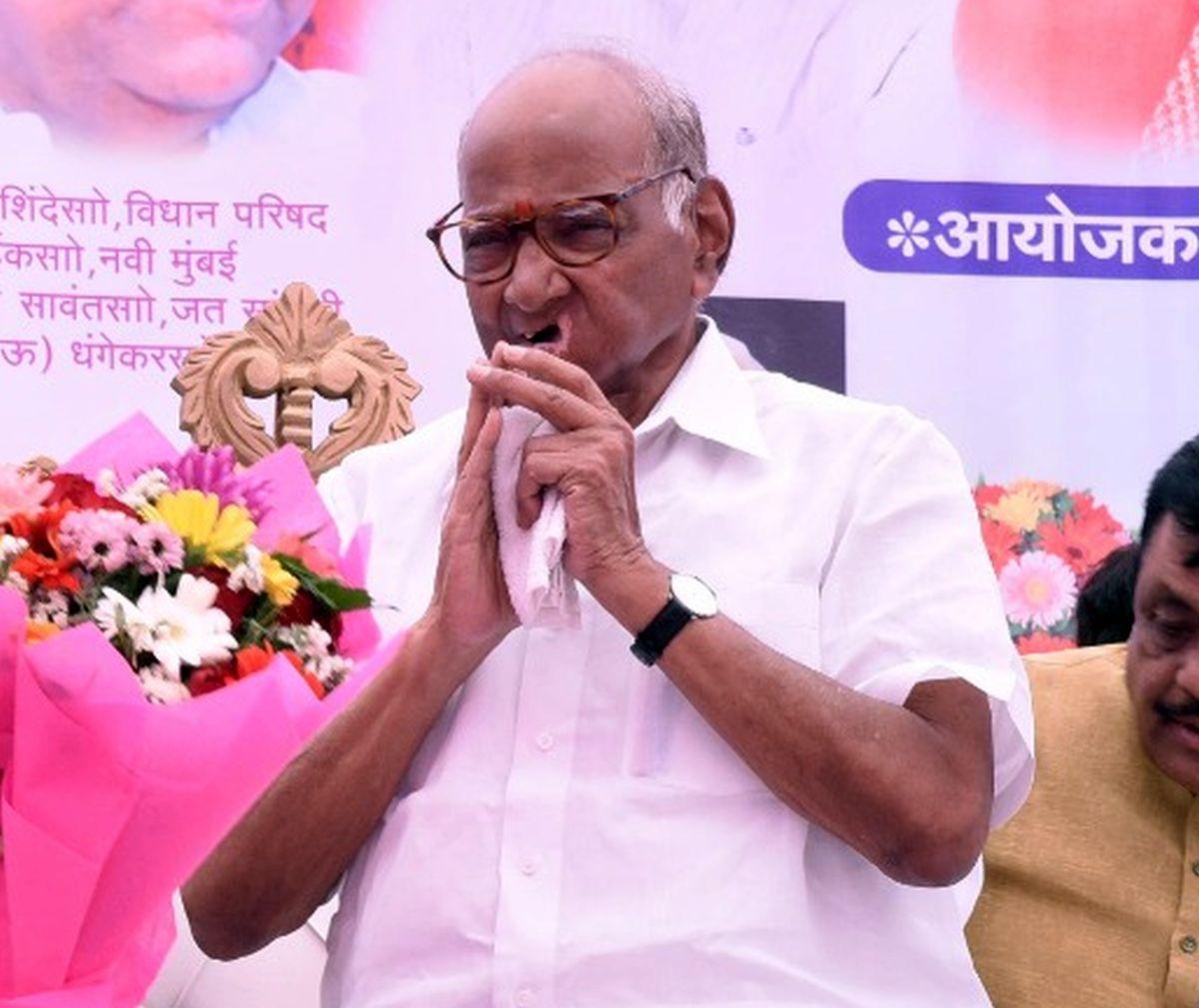 Defending Congress leader Rahul Gandhi, who is being targeted by the Bharatiya Janata Party for speaking about issues in India on foreign soil, he said this is not the first time an Indian has spoken about issues in the country while abroad.
Pawar was speaking at the Press Club in Nagpur, where he also visited Union minister Nitin Gadkari's home.
To a query on whether he spoke to Rahul Gandhi about Savarkar and if the Congress leader would slow down in his criticism of the late Hindutva ideologue, Pawar said leaders of 18-20 political parties recently sat and discussed major issues before the country.
The Bharatiya Janata Party has accused Gandhi of repeatedly "insulting" Savarkar. It is also organising Savarkar Gaurav Yatra in his honour.
"I suggested that there is a need for us to deliberate on the way the country is being run by those in power," he said.
Pawar said, "Today, Savarkar is not a national issue, it is an old thing. We had said a few things about Savarkar but it was not personal. It was against Hindu Maha Sabha. But there is another side to it as well. We cannot ignore the sacrifice made by Savarkar ji for the independence of the country."
About 32 years ago, Pawar said, he had spoken in Parliament about Savarkar's progressive views. He said Savarkar built a house in Ratnagiri and also constructed a small temple in front of it. "He deputed a person from the Valmiki community to perform puja in the temple. I think this was a very progressive thing," said Pawar.
The NCP leader said there is no need to thrust Savarkar into the national narrative especially because there many other major issues concerning the common public.
On the BJP's criticism of Gandhi, Pawar said the Congress leader also has the freedom to put his opinion like everyone else.
Asked if it is proper for a leader to speak about issues concerning India on foreign soil, Pawar said one should not give much importance to it as this has not been done for the first time.
The NCP leader leaders criticised the government in the past as well. "Only now such issues are being brought up repeatedly. If people feel agitated over something in the country and if an Indian talks about it, then I think those issues should be addressed."
To a query if he thinks Lok Sabha and state elections will be held together in 2024, Pawar said they won't happen at the same time.
During his Nagpur visit, Pawar also visited Union minister Nitin Gadkari at the latter's home and called it a courtesy visit. On the request of Gadkari to Pawar, a sub-centre of Vasantdada Sugar Institute, Pune, is coming up in Nagpur. Pawar is the president of this institute.
© Copyright 2023 PTI. All rights reserved. Republication or redistribution of PTI content, including by framing or similar means, is expressly prohibited without the prior written consent.