His outfit may be taking baby steps in Karnataka's political arena dominated by the Bharatiya Janata Party, the Congress and the Janata Dal-Secular but mining baron Gali Janardhana Reddy is confident his newly floated party will grow big enough by 2028 to catapult him to the ruling saddle, as he tests the waters with the electoral debut of his Kalyana Rajya Pragati Paksha in the ensuing elections to the state Legislative Assembly.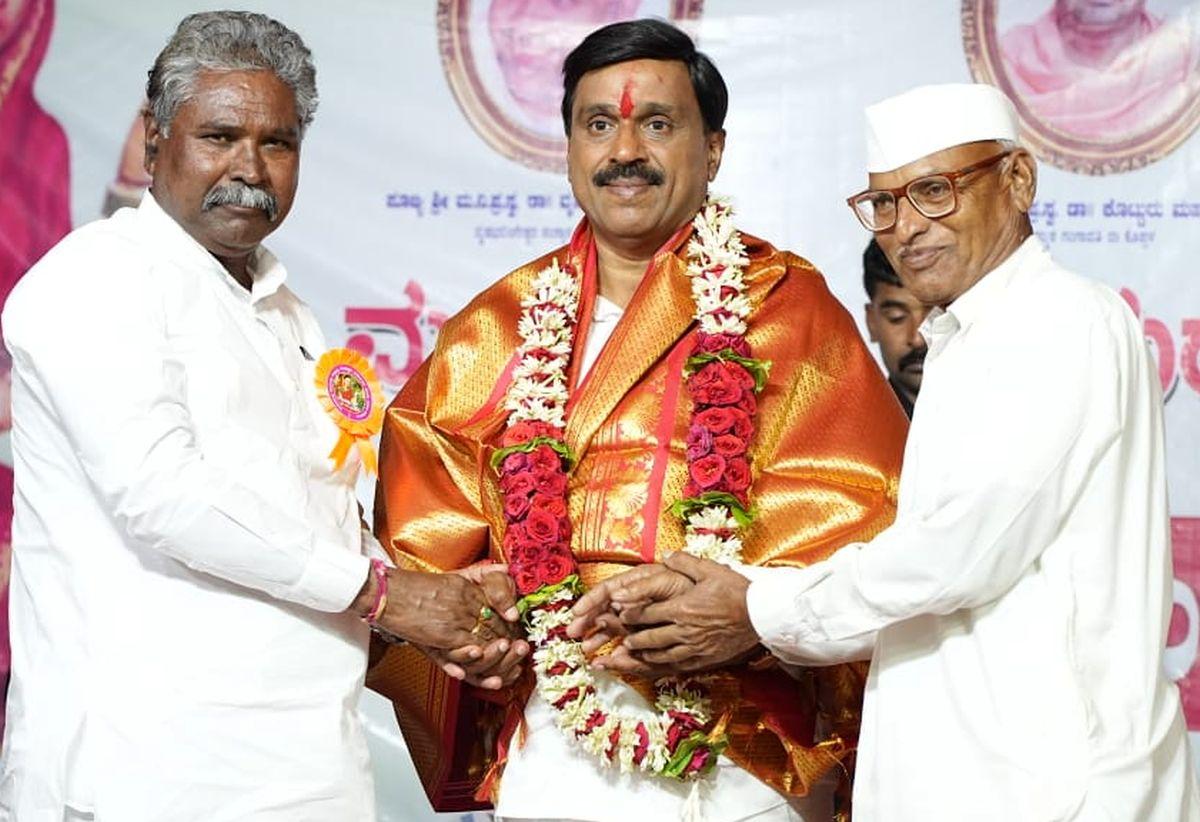 A former BJP minister, Janardhana Reddy, who had severed ties with the saffron party and floated KRPP in December last year, said he has not launched it with the objective of becoming CM right away in 2023.
"I am patient. We will build a solid foundation in 2023 and by 2028 we will come to power on our own strength, with a thumping majority," he said.
When asked if he aimed for Chief Minister's post, Reddy said "aiming for CM's post--that's not the thing (now). But, when I floated the party...you can understand. But, yes my target is 2028 elections, and Kalyana Rajya Pragati Paksha will form the government in Karnataka on its own then," Reddy told PTI.
Janardhana Reddy, asked on the reason for floating KRPP, said public have confidence in him because "they know whatever I commit, I will fulfill it."
"Earlier I had worked for BJP. How I served the people they know very well. So based on that today public have lots of expectations from me. So, I have started my own party", Janardhana Reddy said, amid the hectic ongoing election campaigning.
Karnataka votes on May 10, with the results slated to be declared on May 13.
He said the KRPP is contesting in 47 constituencies and "our target is that we will win in at least 25 seats".
Janardhana Reddy, who is re-entering Karnataka's electoral politics from outside Ballari district, is contesting the upcoming assembly polls from Gangavathi in Koppal district.
He exuded confidence that he is going to win by thumping majority from Gangavathi.
He has been barred by the Supreme Court from entering Ballari in Karnataka and Anantapur and YSR Kadapa districts in Andhra Pradesh in connection with illegal mining case.
Whether seeks to be a king maker, Janardhana Reddy said it depends on the results and will be known on May 13.
When asked whom he would support, the BJP or the Congress in the event of a hung Assembly, "whoever supports my party's agenda like the promises I made to the public from my party, whoever supports...I will go with them," Janardhana Reddy said.
He said some parties indulge in politics based on caste and religion.
"We want to be away from such things. Our party is guided by the principles of Basaveswara (12th Century philosopher) for the establishment of an equitable and welfare state", he said, adding "both Congress and BJP are our rivals".
In the 2008 assembly elections, when the BJP fell short of a majority by a few seats, he was among those who played a key role in "Operation Kamala"- by ensuring defection of other party MLAs and their re-election on saffron party ticket which helped BJP form a government on its own in Karnataka for the first time, under the leadership of party strong man B S Yediyurappa.
Janardhana Reddy had been inactive politically for nearly 12 years now, since the time he was arrested by the CBI for his alleged role in the mining scam.
"Unfortunately, I had to be away from people for 12 years because of political conspiracies. It was due to the conspiracies there had been a situation for the past 12 years that I was (kept away)," he claimed.
According to Janardhana Reddy people in Karnataka had hope from the BJP that it will do works for the betterment of people. "But BJP failed to fulfill it".
People have seen the rule of both BJP and Congress and now want a new party which they can trust upon, Janardhan Reddy said adding "not only North Karnataka, Kalyana Karnataka, People from across Karnataka have belief in me".
Janardhana Reddy further said his wife Aruna Lakshmi, who is contesting the polls from Ballari city assembly segment against his elder brother G Somasekhara Reddy, will also win by huge majority.
When asked about what does he feel about his wife contesting against his brother -- a political fight between family members, he said, "We don't think who is the opponents…it is an electoral fight".
Ahead of the 2018 assembly polls, the J P Nadda-led party had disassociated itself from the mining baron, with the then BJP national President Amit Shah stating that "BJP has nothing to do with Janardhana Reddy."