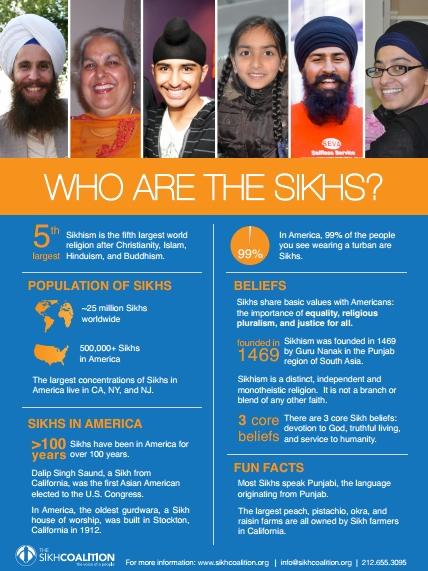 For the third time in a row the California state legislature passed a resolution to declare November as Sikh Awareness and Appreciation month. This year the resolution was proposed by Assembly Member Bob Wieckowski (Democrat, Fremont).
"I have a lot of Sikhs living in my district. There is a huge Sikh temple in Fremont and in Santa Clara, so I thought we should do something about this," Wieckowski, who represents the 25th district, told India Abroad.
In 2010 north state assemblyman Dan Logue (Republican, Linda) announced the introduction and passage of the resolution through the California state assembly.
In 2012, the resolution was introduced by assembly member Henry T Perea (Democrat, Fresno) designating November as California's Sikh Awareness and Appreciation Month.
The state is home to an estimated 250,000 Sikhs, roughly 40 per cent of the nation's Sikh population.
Manbeena Kaur, education director, the Sikh Coalition was in Selma, California, to educate teachers about Sikhs, so that they in turn could teach their students about the community.
While speaking about Sikhism, as part of the Sikh Awareness month, at LincolnMiddle School, in SelmaUnifiedSchool District, Kaur was asked dozens of question ranging from where Sikh gurdwaras were located in the area to why Sikhs wore turbans.
"We have been doing this for the past decade so we are pretty well-versed in handling these questions," Kaur told India Abroad
The Sikh Coalition prepared a presentation for teachers and also gave them lesson plans in Sikh history for November, Kaur said.
"The good thing is that with the passing of the Sikh resolution we now have the California legislature celebrating the accomplishment of Sikh Americans."
Kaur said the coalition had sent material to 58 counties in California to promote awareness at the school level.
California State Superintendent of Public Instruction Tom Torlakson has been calling county superintendents to declare November as Sikh awareness month, she added.
Kaur acknowledged that the Sikh Coalition is trying to make it a permanent fixture on the calendar. "Being a non-profit we are trying our best with limited resources," she said. "Sikh immigrants have a very strong history in California. But every year we have to find a new assembly member to propose the bill."
Last year, California Governor Jerry Brown signed a bill SB 1540 into law that would authorise the state board to consider the adoption of a revised curriculum framework and evaluation criteria for instructional materials in history-social science.
This bill requires the State Board of Education to consider, by June 30, 2014, the adoption of a history-social science framework that would add information about Sikhism to be taught in schools from kindergarten to high school.
"Teachers in California are not mandated to teach about Sikhism," Kaur said, "but we are hoping to change that when this new version of history and social science framework comes out."
Image: The 'Who are the Sikhs?' poster
Image courtesy: sikhcoalition.org