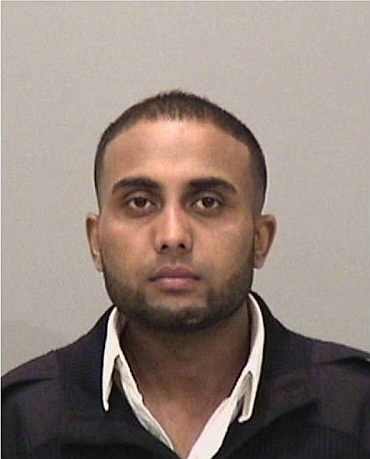 The United States Federal Bureau of Investigation and US Marshall's are working toward arresting 25-year-old Indian-origin man, Pawanjit Singh, on alleged homicide charges in a hit-and-run case that killed a 28-year-old woman. The police believe that the suspect fled to India on March 26 from the San Francisco Bay Area, northern California.
"This is a murder," said Sunnyvale police Caption David Verbrugge to
rediff.com
. The US district court has charged Singh with California Penal Code 187 (unlawful killing of a human being with malice aforethought). "We are working with the US Marshall's in San Francisco who will work with the Indian government," said the officer.
The incident took place in a highly Asian Indian populated area of Sunnyvale on March 25, at 11:30 pm. The Sunnyvale Department of Public Safety police and fire personnel responded to the 1300 block of Socorro Avenue on a report of a woman who had been struck by a vehicle. Arriving emergency personnel found the woman in the roadway suffering from severe injuries; the involved driver and vehicle fled the scene immediately after the incident.
The victim, later identified as 28-year-old San Jose resident Jennifer Flores, was rushed to Valley Medical Center where she succumbed to her injuries.
Caption Verbrugge said that Singh knew the girl. Flores was a passenger in a vehicle driven by Singh on March 25.
The police believe Singh pushed Flores out of the car before running over her and fleeing the scene. However, Singh's relationship with Flores and the reason for throwing her out of the vehicle have not been identified.  
On March 27, detectives identified the driver of the vehicle as 25-year-old Pawanjit Singh. He is described as being five-feet five-inches tall, weighing 145 pounds with black hair and brown eyes. Detectives have discovered that Singh boarded a flight for Dubai, then India on March 26.
On Wednesday, March 28, an arrest warrant for homicide was obtained with a bail amount of $1 million, as well as a search warrant for the suspect's residence. During the search of the residence, detectives seized the suspect's vehicle, which is now being processed for evidence related to the crime. Sunnyvale detectives are currently working with the FBI and the US Marshall's office on locating the suspect in India.
"This is a brand new type of case for us," said Caption Verbrugge. "We are talking to Singh's parents, who live in San Jose. Singh has a minor previous criminal record," he added.
Image: Pawanjit Singh is wanted for killing a 28-year-old woman
| Photograph: Sunnyvale Dept. of Public Safety
For Rediff Realtime News click here