In a big setback to the ruling Bharatiya Janata Party, opposition parties on Thursday emerged victorious in 11 out of 14 bypolls, limiting the saffron party and its allies to just three, out of four Lok Sabha and 10 Assembly seats across 11 states -- riding high on strengthening non-BJP unity in run-up to the 2019 general elections.
Here are some of the political reactions.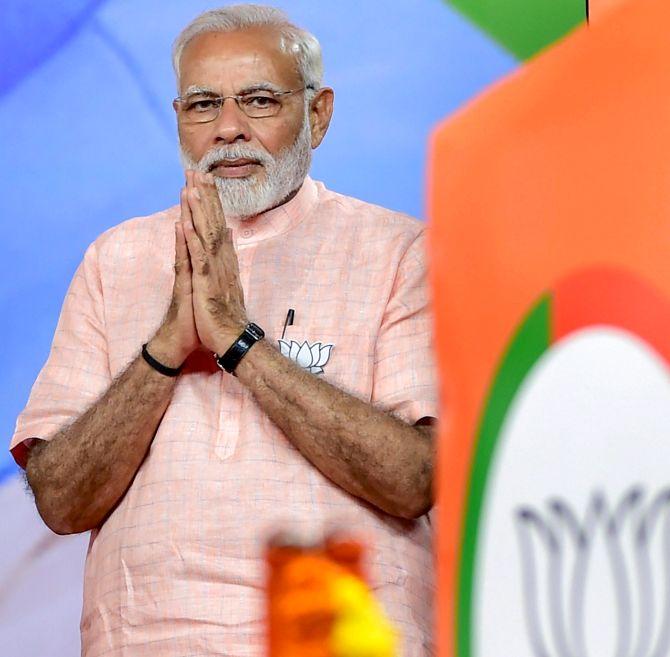 Congratulations to all the winners in the by polls, across India. Valuable lessons to be learnt from the victories and defeats for all parties. I want to thank all the workers and leaders of the Congress party for their hard work and dedication in these elections. God bless you all.
Rahul Gandhi, Congress president
The regional parties, the federal front are now very strong in the country. It is a lesson for regional parties. The (federal front) formula is successful. The people are disenchanted (with the BJP). In politics, one cannot achieve everything by force
Mamata Banerjee, Trinamool Congress chief and West Bengal chief minister
Today's results reflect that there is a lot of anger against the Modi government. Until now people were asking what is the option. Today, people are saying Modi ji is not an alternative. Remove him first.
Arvind Kejriwal, Delhi Chief Minister and Aam Aadmi Party leader
This is a defeat for those who do not believe in democracy and play divisive politics. People have given a befitting reply to the BJP. I thank and congratulate the voters in Noorpur and Kairana. This is a victory for the farmers, the poor and the Dalits. The bye-elections have ended the divisive politics of the BJP. This success of the alliance is a message for the entire country. All parties including the BSP, the RLD, the Peace Party, the AAP worked together for the victory
Akhilesh Yadav, Samajwadi Party chief
The writing on the wall is clear. The BJP's exit and success of the Congress and its allies are guaranteed. The outcome of the bypolls is the people's mandate against the four years of the Modi government. It is a beginning of the end of the BJP empire which is based on lies, cheating and betrayal. Actually, Modi has as many as 47 parties on his side. And, therefore, it is not correct to say that the fight is between Modi and and the opposition parties
Pramod Tiwari, Congress leader