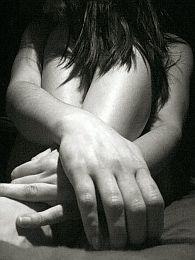 Police have not been able to arrest a man, who allegedly raped a national level basketball player almost a month ago in Chittorgarh, Rajasthan, because they have been 'busy with assembly elections'.
The victim, who is 16 years old, has already undergone a medical test and recorded her statement about the crime.
The victim is a member of Rajasthan state's basketball team and a resident of Chittorgarh. She had participated in the sub-junior national basketball championship held in Chittorgarh in 2010.
She has accused 27-year-old Yogesh Sharma, an employee of ICICI Bank, who has allegedly been stalking her for the last three years.
"He has been stalking my niece since she was in class 8. After she complained to her parents, they had warned him and he had promised to stop it. But he kept stalking her. Recently, he urged my niece to accept his offer of friendship, which she did to avoid further harassment," said the victim's aunt.
Talking about the incident, the victim said, "On November 15, I had gone for my tuition classes when his cousin Subhash Sharma, an advocate, called me to his office in Pratap Nagar. After I reached to the place, Yogesh, who was already there, pulled down the shutter of office and raped me."
The girl could not gather the courage to tell her parents about the rape till November 20.
"On the same day, we lodged a FIR at Sadar police station. She also underwent a medical test which confirmed the rape. Her statement was also recorded. But police have not arrested him yet, claiming they are busy with election arrangements," alleged her aunt.
Deputy Superintendent of Police Brijesh Soni, who had met the victim's parents, told Rediff.com, "We have completed the investigation and the charges have been found to be true. But the accused is absconding".
In the wake of the traumatic incident, the lax attitude of police has further demoralised the victim.
"She is very talented. Not only is she a good basketball player, she also aspires to become an officer of the Indian Administrative Service. But this incident has affected her badly," said the victim's aunt.