The journalist, who shot to fame for hurling a shoe at the then US president, calling him a dog, wants to fight corruption and rebuild Iraq.
Muntadhar al-Zaidi speaks to Subhash K Jha.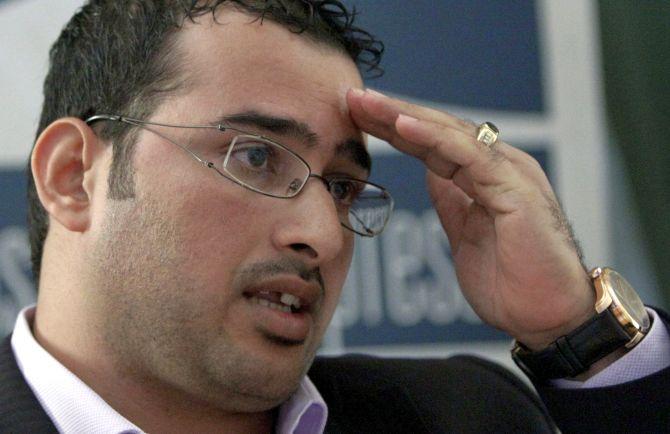 Almost 10 years after hurling a shoe at then United States president George W Bush in Baghdad, sparking an international row, Iraqi journalist Muntadhar al-Zaidi is planning a political career of his own.
Al-Zaidi, 39, is to stand for parliament in the Iraqi elections and has ambitions to become the country's leader.
In a conversation coordinated by a translator, al-Zaidi says his purpose to join politics is to fight corruption.
"I look at politics as a job or an office that serves the Iraqi people. I want to fight corruption and rebuild Iraq," he says.
About the changes he wants to see in Iraq, he says, "Justice, equality, hard work and honesty. These are the traits I want to see in my country."
"First, I have to fight corruption. I also need to expose the politicians, question them about their financial dealings and return the stolen money back to Iraq," he explains.
Recounting the incident that catapulted him to fame across the world, al-Zaidi says, "The shoe throwing incident is in the past. I certainly don't use it for mileage in my political campaign."
For the uninitiated, back in December 2008, al-Zaidi -- then a journalist -- hurled his shoe at Bush in protest at the US invasion of Iraq at a news conference in Baghdad, yelling, 'This is a farewell kiss from the Iraqi people, you dog.'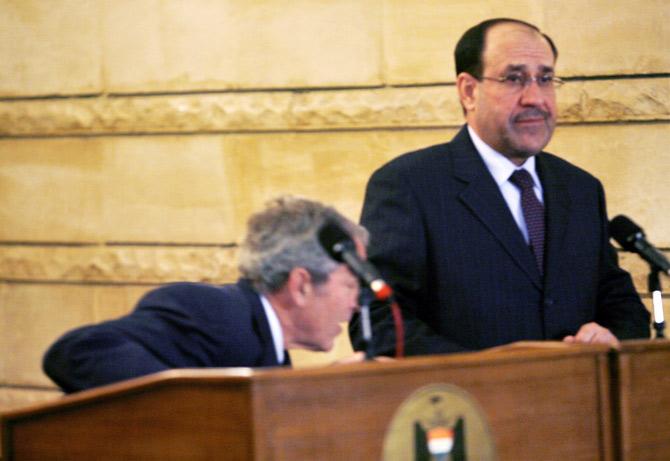 Bush, who was making a farewell visit to the country at the time, avoided being hit by the shoe, but al-Zaidi was bundled to the ground and hustled out of the room by security personnel.
While Bush flew home, al-Zaidi was sentenced to three years in prison, which was eventually reduced to 12 months. He was released after nine months after being granted a conditional discharge.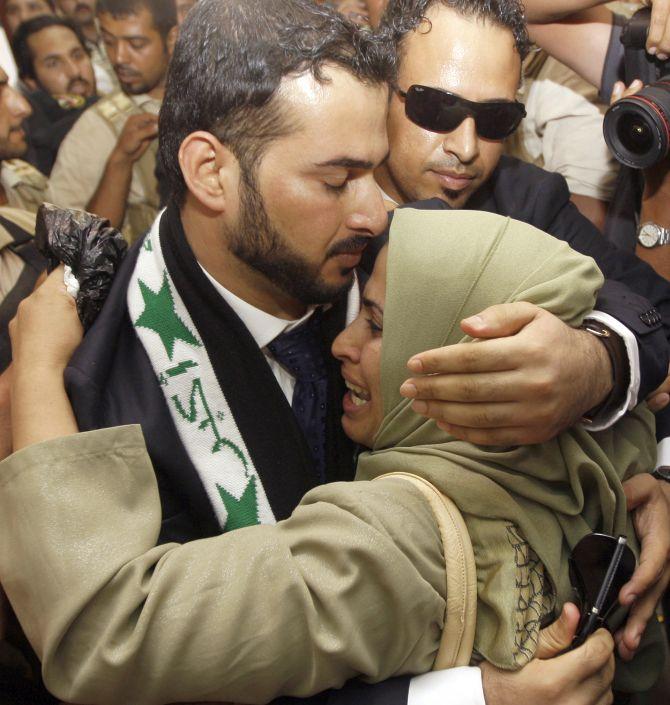 Al-Zaidi wants Iraq to improve relations with India and Prime Minister Narendra D Modi.
"I don't have much information on Indian politics, but I do know that Modi has the support of the masses and is a popular leader. I hope he will provide Indians with prosperity and success."
"India and Iraq share a lot of common ground," he adds. "There is a large population of Muslims in both countries and both countries share a common history of fighting imperialism. Additionally, there are many people in Iraq named after Mahatma Gandhi."
"The journalist is the voice of the people," says al-Zaidi. "He is the one who understand people more than other professionals. This is a big chance to represent my countrymen."
The Iraqi visited Rajghat with film-maker Mahesh Bhatt during his last visit to India two years ago.
"My regards to all the amazing Indian people," says the prospective politician. "I urge them to watch the play Last Salute directed by Mahesh Bhatt."