The Ministry of External Affairs (MEA) has been allocated a total of Rs 18,050 crore in the Union Budget for 2023-24 which is an increase of around 4.64 per cent over last year's allocation of Rs 17,250 crore.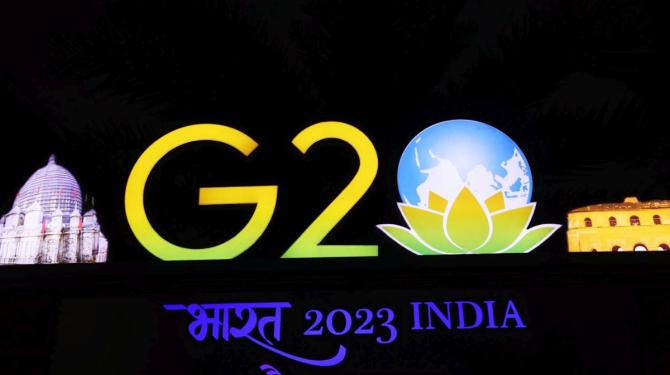 The total outlay included Rs 5,408 crore of development aid to various countries and over Rs 990 crore towards India's G20 Presidency.
In-line with India's 'Neighbourhood First' policy, the largest share of aid portfolio has been granted towards Bhutan with the allocation of Rs 2,400 crore, which constituted 41.04 per cent of the MEA's development assistance.
Enhanced allocation of Rs 400 crore under aid to the Maldives has been made to meet the requirement of funds mainly towards ongoing projects such as Greater Male connectivity project and high impact community development project.
In continuation with India's special relationship with the people of Afghanistan and unwavering commitment, budgetary aid to that country has been retained at Rs 200 crore.
Allocation for Chabahar Port has also been maintained at Rs 100 crore, underlining India's focus on connectivity projects.
According to the budget document, Nepal will get development aid worth Rs 550 crore, Mauritius to receive Rs 460 crore while the amount for Myanmar has been pegged at Rs 400 crore.
Sri Lanka, which is reeling under an economic crisis, will receive development aid to the tune of Rs 150 crore while an amount of Rs 250 crore has been set aside for African countries.
The total allocation of 18,050 crore to the MEA is 4.64 per cent higher than the budgetary outlay of Rs 17,250 crore in 2022-23 and 6.34 per cent higher than revised estimates of Rs 16,972.79 crore.
People familiar with the matter said the increase in overall budget allocation to the MEA is aligned with India's foreign policy objectives.
They said the allocation of over Rs 990 crore towards India's G20 Presidency is indicative of the significance India attaches to this premier forum for global economic cooperation, representing around 85 per cent of the global GDP and over 75 per cent of the worldwide trade.
India took over the Presidency of G20 on December 1 that will culminate with the summit of the grouping in the country in the later part of 2023. The summit is expected to be one of the highest-profile international gatherings to be hosted by India, the people said.
Specific allocation has been earmarked for the MEA to host meetings related to India's chairship of the Shanghai Cooperation Organisation (SCO) as well.
The outlay for capital expenditure has been increased from Rs 1,416.23 crore in 2022-23 to Rs 1,520.21 crore in 2023-24.
The people said the development partnership portfolio comprising the MEA's 'aid-heads', continues to be a priority of the budgetary allocation as it aggregated at 32.40 per cent of total budget allocation.