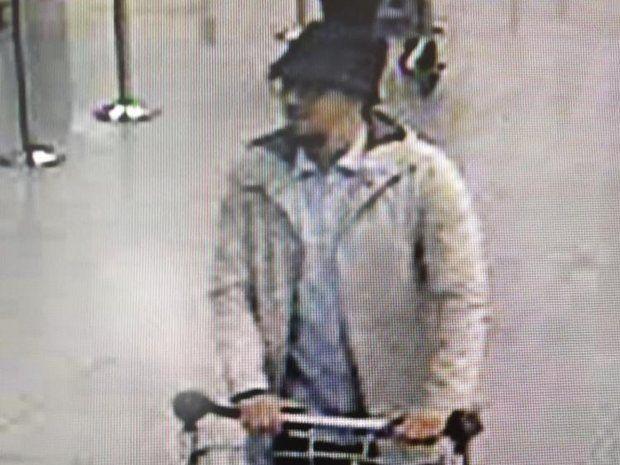 IMAGE: Najim Laachraoui has been wanted for months as a suspect bomb-maker linked to the Paris attacks.
Belgian media on Wednesday withdrew reports that a man arrested in the capital was Brussels attacks suspect Najim Laachraoui, AFP reported.
"Arrested man in Anderlecht is not Najim Laachraoui," the Derniere Heure newspaper tweeted, while the RTL broadcaster said that the "suspect arrested in Anderlecht was not Najim Laachraoui in the end."
Earlier reports had misidentified the person detained in connection with Tuesday's Brussels attacks.
Under his alias Soufiane Kayal, the 25-year-old had been wanted for months as a suspect bomb-maker linked to the Paris attacks after his DNA was found alongside that of the terrorists who carried out the massacres at a safe house where traces of explosives and suicide belts were found. He rented one of the hide-outs, in Auvelais, where the cell prepared for the massacres that would kill 130 people in the French capital.
He is believed to have been an accomplice of Salah Abdeslam, one of the men suspected of planning and carrying out the Paris attacks last year. He was believed to be the only suspect remaining on the run following Tuesday's attacks, where brothers Khalid and el-Brahim Bakraoui died in bombings at Brussels airport and Maalbeek Metro station, killing at least 30 and wounding over 200.
The brothers were wanted by police after a deadly anti-terror raid on an apartment in the Forest-Vorst section of Brussels just last week. The brothers both had criminal records for violent crimes committed in Belgium, the local newspaper La Libre reports.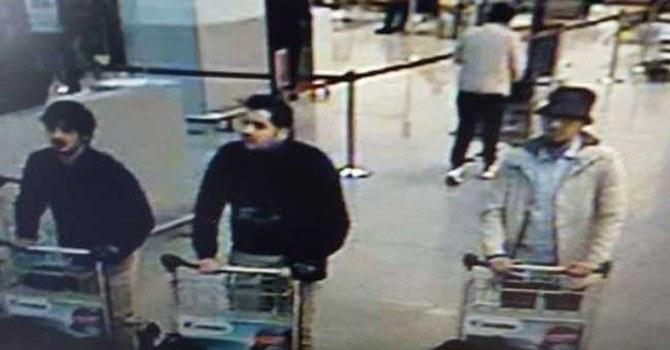 IMAGE: (In black) Brothers Khalid and el-Brahim Bakraoui at the Brussels airport.
Investigators were focusing on a man in a hat (Laachraoui) who was caught on CCTV pushing a laden baggage trolley at the airport with two others they believed were the bombers. An unused explosive device was later found at the airport and Laachraoui was seen running away from the terminal after the explosions.
The blasts on Tuesday claimed by the Syrian-based militants four days after the arrest in Brussels of a prime suspect in November's Paris attacks, sent shockwaves across Europe and around the world, with authorities racing to review security at airports and transit systems, and drawing an outpouring of solidarity.
Security experts believed the blasts, which killed about 20 on a metro train running through the area that houses European Union institutions, were probably in preparation before Friday's arrest of locally based French national Salah Abdeslam, 26, whom prosecutors accuse of a key role in the November 13 Paris attacks.

"A photograph of three male suspects was taken at Zaventem. Two of them seem to have committed suicide attacks," prosecutor Frederic Van Leeuw told a news conference.
The two men in dark clothes wore gloves on their left hands only. One security expert speculated they might have concealed detonators. The man in the hat was not wearing any gloves.