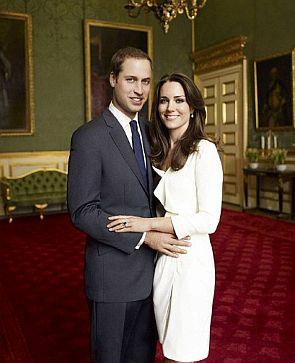 As Britain counts the hours before Prince William and Kate Middleton announce the birth of their first child, a global intelligence firm on ultra high net worth (UHNW) individuals has estimated that the royal baby could inherit as much as 1 billion pounds in royal legacy.
Wealth-X found that the unborn child of the Duke and Duchess of Cambridge is already a billionaire, given the fortunes of the immediate members of the British royal family, including great grandmother Queen Elizabeth II, great grandfather Princes Philip, grandfather Charles and father William.
Queen Elizabeth II, who celebrated her diamond jubilee as Britain's monarch last year, tops the wealth stakes with a personal net worth of $660 million with her income in 2014 is expected to rise by 15 per cent from USD 54 million to nearly USD 58 million, after the Crown Estate reported an increase in profits in June.
However, the net worth figures do not include the possible inheritance of the crown jewels and the Royal Collection.
Prince Charles is worth around $370 million and William around $20 million, making the combined net worth of the immediate members of the royal family over $1 billion.
The royal baby, who will be third in line to the throne and the future King or Queen of England, is expected any time now.
BuckinghamPalace has not confirmed an exact date for Kate to give birth, but speculation has centred on this weekend.
She has opted for a natural birth at the private Lindo wing of St Mary's hospital in Paddington, central London, where a police presence has increased in recent days.
Media from the world over have camped out at the hospital, which was also where Princess Diana gave birth to both princes William and Harry.
William, who took leave from official duties as an air-sea rescue helicopter captain with the Royal Air Force (RAF) based at Anglesey in North Wales, is whiling away the wait by playing polo.
The father-to-be played at a fundraising match in Hampshire for a charity run by the Duchess of Cornwall's brother and was to play again today at a club in Wiltshire, despite predictions that Sunday is the most likely day for his wife to give birth.
BuckinghamPalace said the prince would play unless he had to be at his wife's side.
William's cousin, Zara Phillips, was also playing polo at a separate event on Saturday, the week after she announced that she and her husband Mike Tindall, the former England rugby captain, are expecting their first child in the New Year.