Brazil President Jair Bolsonaro has tested positive for coronavirus.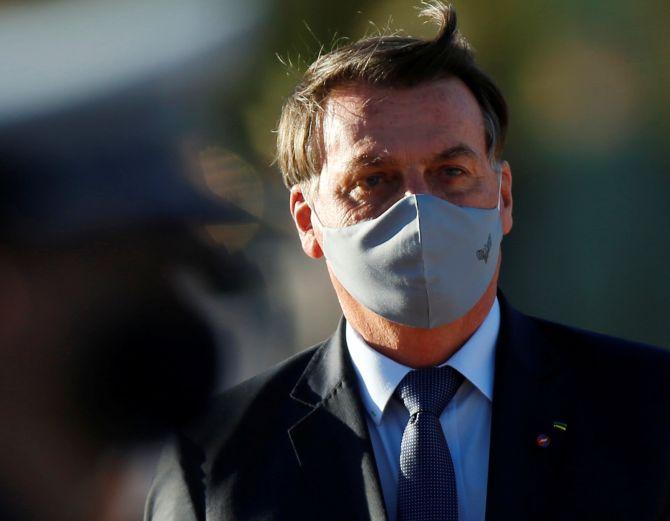 The President, who has been known to mingle in crowds without covering his face, confirmed the results while wearing a mask and speaking to reporters huddled close in front of him in Brasilia.
Bolsonaro said he is taking hydroxychloroquine.
"I'm, well, normal. I even want to take a walk around here, but I can't due to medical recommendations," Bolsonaro said.
"I thought I had it before, given my very dynamic activity. I'm president and on the combat lines. I like to be in the middle of the people."
Brazil is the second worst-hit country after the United States with 1.63 million cases.
The country has reported over 65,556 deaths.
-- with inputs from Agencies