A total of 11 advocates and two judicial officers were on Monday appointed as additional judges in the high courts of Allahabad, Karnataka and Madras.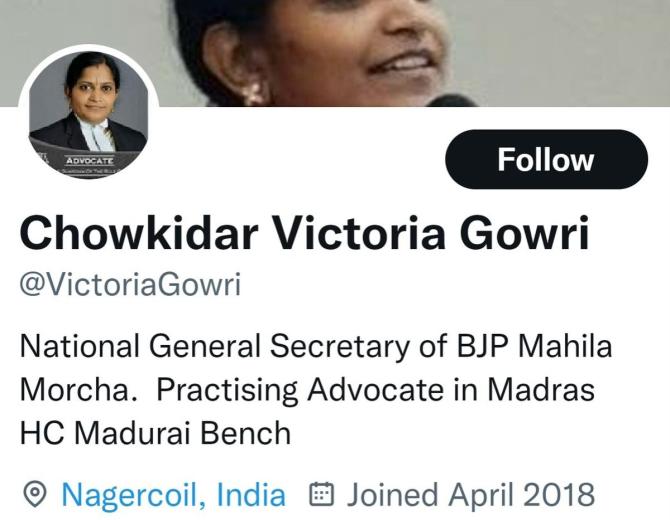 Law Minister Kiren Rijiju announced the fresh appointments on Twitter and extended his best wishes to them.
Those appointed include six for the Allahabad high court, five for the Madras high court and two for the Karnataka high Court.
Two of the additional judges appointed to the Madras HC are judicial officers.
The names of some of them were recommended by the Supreme Court collegium last month.
One of those appointed to the Madras high court is advocate Lekshmana Chandra Victoria Gowri whose reported affiliation to the BJP had triggered a controversy.
Some lawyers had recently asked the collegium to recall its recommendation for Gowri alleging her affiliation. Some other lawyers had supported her elevation, citing her hard work and commitment to the profession.
Additional judges are usually appointed for a period of two years before being elevated as permanent judges.
© Copyright 2023 PTI. All rights reserved. Republication or redistribution of PTI content, including by framing or similar means, is expressly prohibited without the prior written consent.