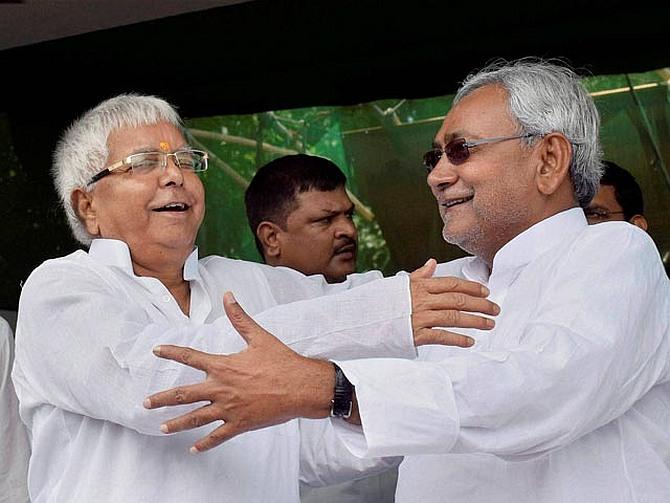 Prime Minister Narendra Modi's magic, which helped the Bharatiya Janata Party wrest victory in the Lok Sabha elections, has failed in the Bihar bypolls. The grand alliance of Nitish Kumar-Lalu Prasad-Congress is all set to witness a major victory in the assembly bypolls, as it was leading in six seats while one seat has already been clinched by the Lalu's Rashtriya Janata Dal.
After their near rout in the Lok Sabha polls in Bihar, RJD chief Lalu Prasad Yadav and Janata Dal-United's Nitish Kumar came together with the Congress and decided to fight the elections together. Their coming together came after 20 years.
RJD leader Bhai Virendra said Lalu-Nitish's magic worked and Modi factor failed in Bihar. "The bypoll results have proved that the BJP won due to the division of secular votes in Bihar and that there is no Modi wave."
Shakti Yadav, another leader from the RJD, added, "It is a win of social justice. People have reposed their faith in the champions of mandal politics over 'Kamandal' politics of the BJP and Modi."
JD-U leader Neeraj Kumar said people have rejected the BJP and Modi in the Bihar bypolls. According to him, RJD and JD-U's decision to join hands had been proven right.