Trinamool Congress leader Abhishek Banerjee tweeted West Bengal Chief Minister Mamata Banerjee's picture from the hospital and wrote "BJP, brace yourselves to see the power of people of Bengal on Sunday, May 2nd. Get READY!!!"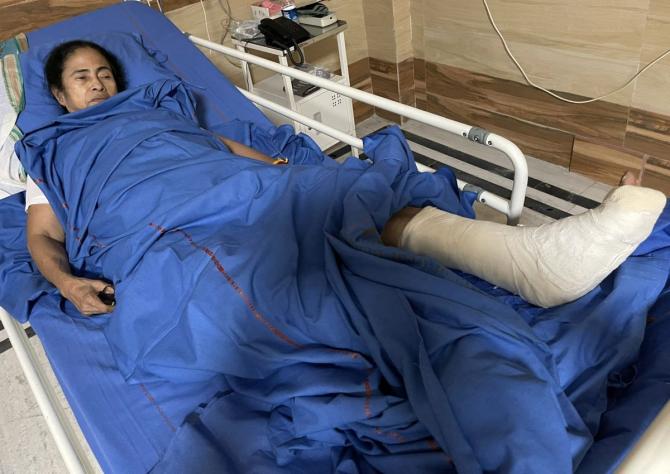 CM Banerjee Banerjee sustained injuries on her left leg and waist as she fell on the ground after she was allegedly pushed by unknown miscreants while campaigning for assembly elections in Nandigram.
Earlier, Banerjee had filed her nomination to contest the ensuing assembly elections from Nandigram seat.
Trinamool Congress leader Partha Chatterjee has said that the party will raise the incident of the attack over Mamata Banerjee with the Election Commission on Thursday.
"Those who are cowards have been constantly trying to stop Mamata, but no one could stop her, today's incident shows that the attack on Mamta Banerjee was a conspiracy, first the state's Additional Director General of Police (ADG) law and order was changed, after that the state Director General of Police was removed, now this incident happened," Chatterjee told reporters outside the hospital where Mamata Banerjee has been admitted.
"We have decided that tomorrow we will go to the Election Commission and keep this matter in front of the constitutional authority," he added.
With inputs from ANI