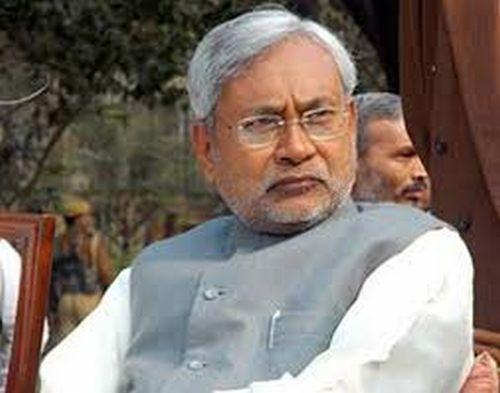 Charging that "arrogance, betrayal, conspiracy and deceit" are the ABCD of Nitish bKumar's politics, the Bharatiya Janata Party-led National Democratic Alliance on Wednesday launched an all-out attack on the Bihar Chief Minister, accusing him of "shamelessly" distorting Prime Minister Narendra Modi's words for "petty political gains".
The BJP came out with an open letter signed by its Bihar leaders besides allies from the state to counter a similar communication by Kumar earlier in which he had hit out at Modi for taking a dig at his DNA and called it an insult to the people of Bihar.
The strong-worded reply dubbed Kumar's letter "a flop comedy film" after being shown a "much hyped and grand trailer" and said it was a "clear, condemnable and calculated attempt to misappropriate the voice of Bihar as the voice of one man, the chief minister and his ambitions".
Defending Modi's DNA barb, the BJP said it was aimed at Kumar's and not of Bihar's political DNA. "Mr Nitish Kumar, before writing to the Prime Minister, please apologise to the people of Bihar for shamelessly distorting his words for petty political gains and humiliating Bihar in the process."
Bihar is not Nitish Kumar and Nitish Kumar is not Bihar, the BJP said, adding that Kumar's letter is a perfect illustration of "how greed for power compels an individual to do anything, even trample over the history of a wonderful state such as Bihar".
Taking potshots, NDA leaders said Kumar's advisors had failed him after they "tricked" him into believing that he would be the prime minister, which led him to break his party the Janata Dal-United's alliance with the BJP.
"The rest is obviously history," Sushil Modi and C P Thakur of the BJP, Ram Vilas Paswan of Lok Janashakti Party, Upendra Kushwaha of the Rashtriya Lok Samata Party and Jitan Ram Manjhi of Hindustani Awam Morcha wrote, referring to the rout Kumar suffered in the Lok Sabha election in 2014.
Unlike Kumar's letter which was addressed to the prime minister, the correspondence signed by the NDA leaders is written to "brothers and sisters" of Bihar, telling them that their vote for the alliance over promise of growth stood shattered due to Kumar's "personal ego and ambitions".
Countering Kumar's attempt to invoke Bihar's pride on his side during the assembly poll campaign where he would be in a face-off with Modi, the NDA mascot, the alliance leaders said his actions are in conflict with the state's ethos.
"Bihar for time immemorial has been the land of democracy, tolerance, dialogue and visionary leadership. It is Bihar whose history is rich with democratic republics... It is not the culture of Bihar to insult the poor and downtrodden, the Mahadalits which Shri Nitish Kumar did," they said, pointing to removal of Manjhi as the chief minister.
Taking a dig, they said they were happy that Kumar had found a new vocation of writing letters to Modi and has even created a special website.
"...rest assured, he will have all the time to write letters after November 2015. Incidentally, we were amused to see him share the letter first on precisely those mediums he consistently rubbished as trivial," they said, referring to Kumar's earlier disdain for twitter where he is very active now.
Attacking him, they raked up Kumar's former foe and present ally Lalu Prasad's past dig at him, saying "Aisa koi saga Nahi jisko Nitish Kumar ne thaga nahi. "There is no one close who Kumar has not betrayed".
"Sisters and brothers of Bihar, it is for you to decide. Do we want those who will divert from the real issues and focus on mindless politics or do we want a team that will spend every single moment for Bihar's progress and to make Bihar the most developed state in India," they write.
In an open letter to Modi, which was released on social media sites Facebook and Twitter, Kumar had said his comment was "unbecoming" of the office he holds.
"Your words have been taken as an insult by a large section of the people of the state and beyond. Most of us also feel that coming from you, the comment is rather unbecoming of the office you hold," he said.