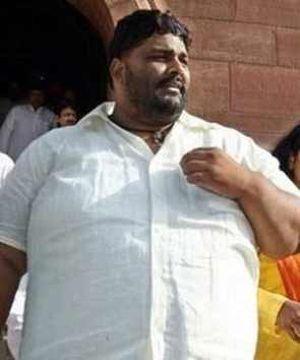 The Indian Medical Association has condemned Rashtriya Janata Dal MP Rajesh Ranjan alias Pappu Yadav's drive against doctors accusing them of charging "exorbitant" fees.
Calling his demand "extra constitutional," doctors in Bihar have threatened to launch an agitation and sought the intervention of the Union government and state government.

IMA and Bihar State Health Services Association have jointly threatened to intensify their agitation if no action was initiated against Pappu Yadav.
"By issuing a diktat to reduce fees and declare fixed fees he has been terrorising doctors across the state. We condemn it and demand action against him," Dr Ajay Kumar, general secretary of BSHSA said.

"If no action is taken, doctors across Bihar would be forced to take to the streets and go on an indefinite strike that would paralyse the medical system," said Dr Vijay Shankar Singh of IMA.

He said that IMA and BSHSA in a letter to the Lok Sabha Speaker said that Pappu Yadav was entering clinics abusing and threatening doctors. The letter claimed that Yadav was compelling medical officers to follow the provisions of the Clinical Establishment (Registration and Regulation) Act, 2010.

Pappu Yadav told Rediff.com over telephone that he had simply asked doctors not to charge irrational fees from patients or prescribe unnecessary tests in Saharsa and Madhepura districts, his political bastion.