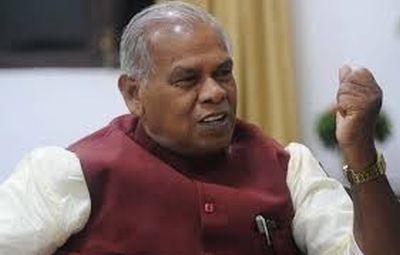 A day after Chief Election Commissioner Nasim Zaidi hinted at the next Bihar assembly polls being held in September-October, most of the political parties including ruling Janata Dal-United and Opposition Bharatiya Janata Party claimed they were fully ready for it.

"JD-U is fully ready for the polls," party spokesperson Ajay Alok said in Patna.

Opposition BJP senior leader and former deputy chief minister Sushil Kumar Modi too told reporters that his party was ready for the polls.
BJP state president Mangal Pandey said that BJP along with its allies -- Lok Janshakti Party of Union Minister Ram Vilas Paswan and Rashtriya Lok Samata Party of Union Minister Upendra Kushwaha -- would contest the polls together.

"BJP will consider joining hands with Hindustani Awam Morcha party of former chief minister Jitan Ram Manjhi, if he proposes for it," Pandey said.

Kushwaha, however, felt that the Election Commission should conduct polls now instead of October. Though Manjhi claimed his party was ready for the polls.

"There is nothing unusual about the polls being held in September-October. The party has been working and is ready to face it," said RJD leader Mundrika Singh Yadav said.

Congress state president Ashok Choudhary too said the party was fully prepared for the polls.

According to political observers in Patna, Bihar is set to witness a direct fight between a JD-U, RJD, Congress combine and the BJP, LJP, RLSP combine.
Image: Hindustani Awam Morcha leader and former Bihar chief minister Jitan Ram Manjhi