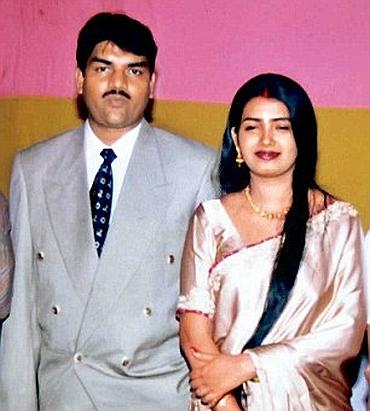 Following intense media coverage and police pressure, a prominent Gaya-based doctor and his wife who were kidnapped last week have been freed by their abducters.
Dr Pankaj Gupta, a leading paediatrician and member of a leading business family in Gaya, and his wife Shubhra Gupta were returning home from Giridih in Jharkhand where they traveled to attend a wedding last Friday, May 1, when they went missing.
Gaya Senior Superintendent of Police Manu Maharaj told rediff.com, "It appears that the kidnappers were under tremendous police pressure. The police had launched operations to recover the couple."
The police, however, refused to divulge any more information about how and where the couple were rescued from or who was behind the kidnapping.
The couple's release comes as a big relief for Bihar Chief Minister Nitish Kumar, who had been personally monitoring the case and described it as a challenge for him and his government.