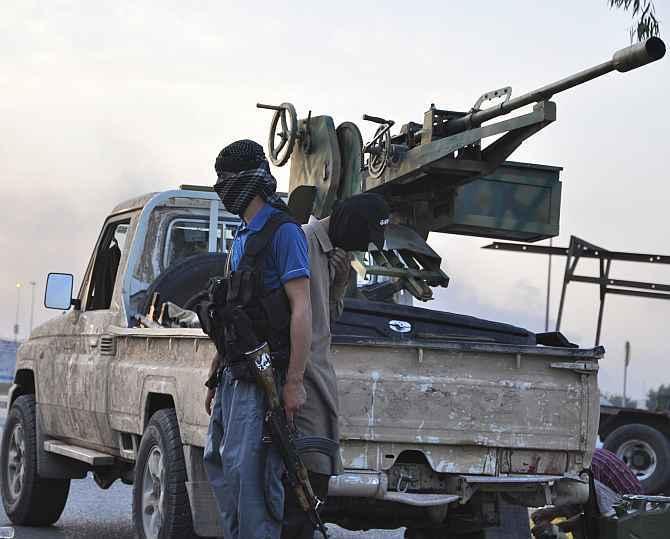 The man recruiting Indians for ISIS may be based in Sharjah.
Maharashtra's Anti Terror Squad, which is probing the case where four young men from Kalyan, a town near Mumbai, joined the ISIS terror group, has discovered that all the phone calls made by the Kalyan group used Voice Over Internet Protocol.
Before they joined ISIS, the youth from Kalyan were in touch with a former Bhatkal resident, who is suspected to be ISIS's point man for Indian recruits.
This man who we will call 'Ahmed' recruited the young men and even made their travel arrangements.
Tracking VoIP calls is difficult, a Maharashtra ATS officer said. "What we can ascertain is that all of them (the young men from Kalyan) are in Iraq and not Syria. These youth have been making calls home at different times, taking their families by surprise."
A National Investigation Agency officer, who is probing the case -- where some Hyderabad youth fled their homes to join ISIS, but were apprehended in West Bengal before they crossed over to Bangladesh -- says methods employed for the Kalyan youth were discovered in the Hyderabad case as well.
The NIA agent suspects that 'Ahmed' is based in Sharjah and had links with the Students Islamic Movement of India before he moved on to the Indian Mujahideen.
"For the past three or four months," the NIA agent pointed out, "he has been recruiting for ISIS."