Shiv Sena-UBT chief Uddhav Thackeray on Thursday inaugurated a medical camp in Maharashtra's Thane city on the eve of the birth anniversary of late Anand Dighe, a hugely popular politician considered the mentor of Chief Minister Eknath Shinde.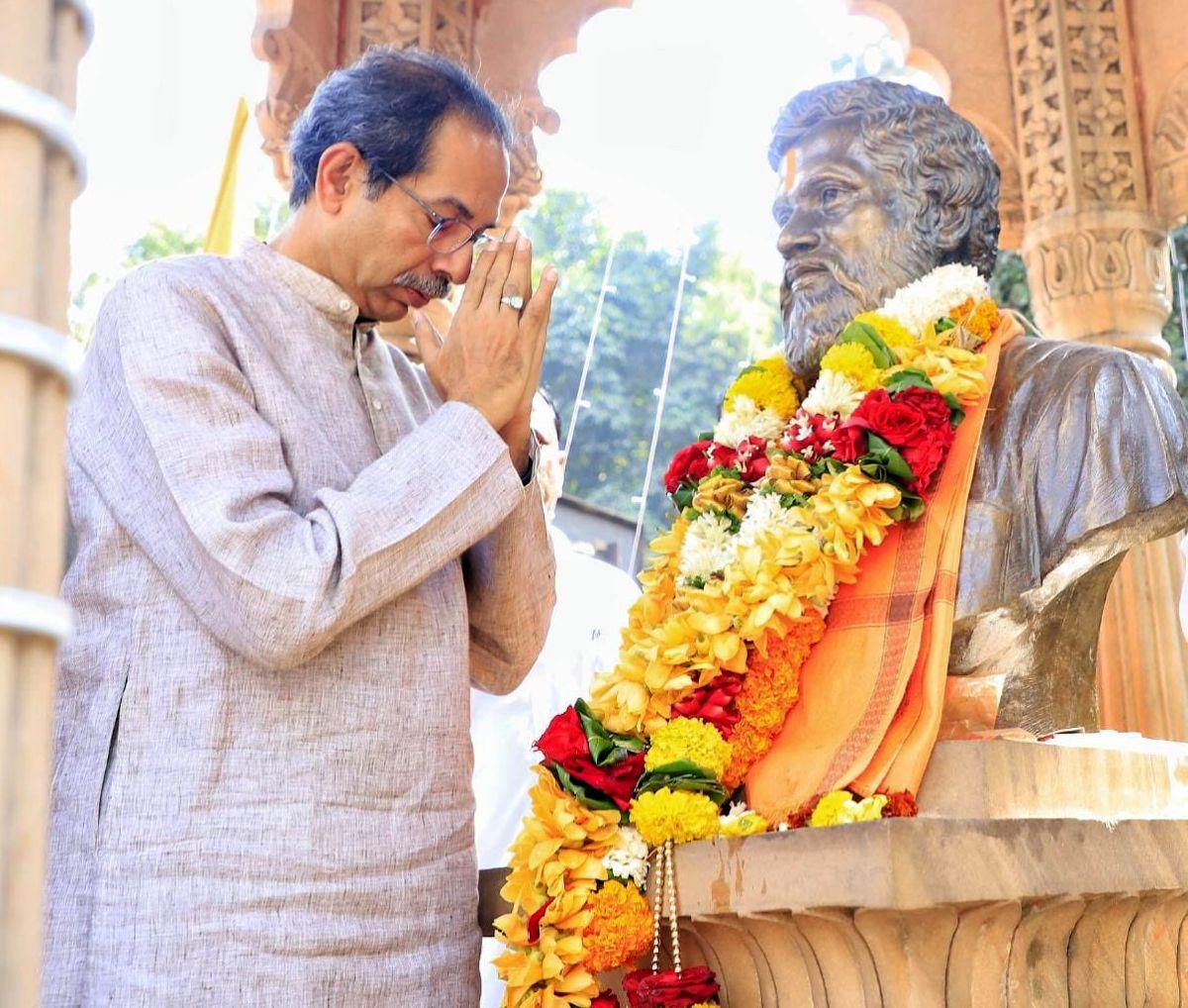 Dighe's massive popularity made Thane one of the safest seats of the undivided Sena but Shinde's rebellion last June led to a vast majority of the rank and file in the region moving to the latter's Balasahebanchi Shiv Sena.
Thackeray's visit as well as the mega medical camp organised to commemorate Dighe's anniversary, which falls of Friday, are being seen as an attempt to rebuild the Shiv Sena-UBT in Thane.
He also paid floral tribute to Dighe at Anand Math, the de facto centre of the Sena movement in Thane for decades now.
Speaking on the occasion, Thackeray said Shiv Sena and Maharashtra have been defamed due to the "betrayal and defections" that took place, a reference to Shinde and 39 MLAs bringing down the Maha Vikas Aghadi government.
Thackeray said Thursday's visit was a brief one to take care of the "health of citizens here" but promised he would return to address a mass gathering to take care of the "political health of Thanekars".
"I am satisfied that despite the present foul situation, the Shiv Sena has not moved away from its goal. I am proud of it. The Shiv Sena supremo (Bal Thackeray) has taught us that 80 per cent is social work and only 20 per cent political work. The real Sainiks are with us," he said.
Those who left preferred to sell themselves, Thackeray said, with the crowd shouting "Rs 50 crore" when he asked them if they knew what was the sale price.
Thackeray said slogans centred around Rs 50 crore (taunting the BSS leaders) were being heard even in the Rahul Gandhi-led Bharat Jodo Yatra in Jammu and Kashmir, he claimed, adding a video of this was shown to him by party Rajya Sabha MP Sanjay Raut.
"These slogans have travelled across the country. But in the process, Maharashtra has been defamed as well as the Shiv Sena. There is no need to mourn for those who have left because the real Sainiks will light the 'mashaal' (party symbol of Thackeray's faction)," he asserted.
Thane Lok Sabha MP Rajan Vichare and Nationalist Congress Party MLA Jitendra Awhad accompanied Thackeray.
Later, addressing a function at a Jain Temple, he said he had been introduced by one of the earlier speakers as an a "athithi" (guest) but he wanted to reiterate he was one of them.
He added that his father had also visited this temple to seek blessings.
Thackeray said he had visited the renowned 'Shreenathji' (in Nathdwara in Rajasthan) eight days ago and now he was here to get blessings again.
On one of the speakers at the function saying those assembled were willing to give their blood for him, Thackeray said he just wanted their votes.
The relationship between the Jain community and his father will be made stronger, for which he had come here to get the blessings of 'acharyas', the former chief minister said.
© Copyright 2023 PTI. All rights reserved. Republication or redistribution of PTI content, including by framing or similar means, is expressly prohibited without the prior written consent.