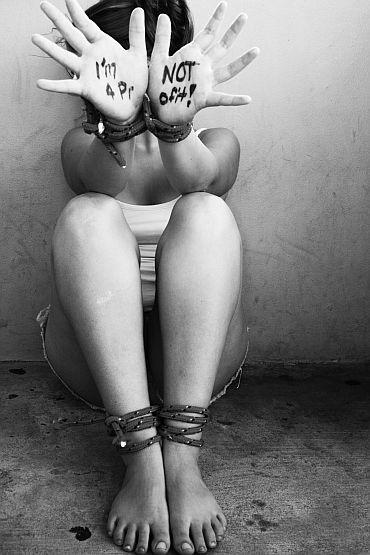 Bengaluru police on Monday claimed to have unearthed a crime syndicate allegedly involved in the illegal transportation of children to the United States with 16 people, including the suspected kingpin, being taken into custody.
In a crackdown, 14 teams of officers conducted raids in various police stations in Bengaluru City Commissionerate and registered about 13 cases and 'secured' 16 persons including Uday Prathap Singh who was identified as the kingpin, and two women for various offences.
Police said on the basis of information collected, it was found that Singh, along with his other syndicate members, lured a couple or a single male/female and projected them as real husband and wife, and accordingly documents were prepared to obtain passport and other travel documents.
They said Singh -- through his agents in Gujarat, Bihar, Uttar Pradesh and other places -- brought children under the age of 10 years and paired them with the couples in Bengaluru who acted as family.
While the couple and the children were trained to behave like a family, other team members prepared documents like rental agreement, birth certificate, voter cards, ration cards and applied for obtaining passport as family members.
After obtaining passport through 'fraudulent means', another team in Tamil Nadu used to assist the 'family' to get non-immigration B1/B2 VISA (business and pleasure visa) from the US consulate in Chennai.
Police said based on credible information, collection of actionable intelligence and preliminary inquiry, the special investigation team has made prima facie case about human trafficking of children to the US in which 16 couples were shortlisted and their antecedents verified clandestinely.
Acting on the information about possible human smuggling racket in Bengaluru received by the commissioner of police a year ago, an SIT, headed by additional commissioner of police (East) P Harishekaran, was formed to unearth the possible human smuggling racket and its ramifications.
Police said that based on the available actionable data, the preliminary observations of the SIT shows that 'the family group visited the US on tourist visas, children were left in the US, impersonated father and mother returned to India within a week which creates suspicion and needs further investigation'.
Noting that in some cases, on landing in the US, adult members -- either both or single parent -- returned within 48 hours to Bengaluru, police said in all these cases children have never returned and their whereabouts are not known in the US.
Police is yet to ascertain the identity of the children and why they have been left in the US and from where they are.
Sixteen people have been 'secured' in connection with the case for offences under forgery, cheating, impersonation, kidnapping, abduction, criminal conspiracy and offences under passport act, police said.
Police said it has conducted searches and seized several documents, and interrogation is going on to ascertain the facts about the modus operandi of the crime syndicate.
Meanwhile, the American Consulate General in Chennai said no US officials have been detained for questioning.
"While we cannot comment on the course of ongoing investigations, we are in fact working closely with Bengaluru authorities regarding this alleged human smuggling ring," the Consulate spokesperson said.