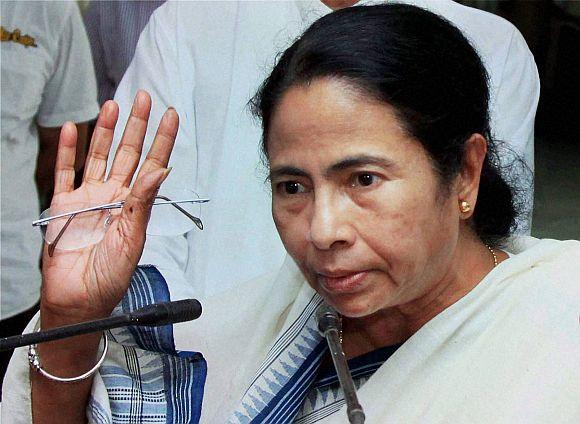 Government schools in West Bengal will not make any arrangement for students to watch Prime Minister Narendra Modi's live address on Teachers Day and many private schools too may skip the programme.
West Bengal Education Minister Partha Chatterjee on Wednesday said the there was neither the time nor the infrastructure for making such arrangements in schools. "We will be very busy with our own programmes. Our Chief Minister Mamata Banerjee will felicitate teachers at Netaji Indoor stadium on the day," he said.
About 100 teachers from across the state will be awarded 'Shiksha Ratna' by the government on September 5, he said. Many private schools in the city too said they would not be able to make arrangements for the programme.
Mahadevi Birla Academy principal Anjana Saha when contacted said arrangements were being made for screening prime minister's interaction but since most of the students leave for home after 2.30 pm the school authorities are not sure of how many of them would attend it.
HeritageSchool principal Seema Sapru said the school was encouraging students to watch the interaction, the first of its kind, at home since the school gets over by 2 pm and the authorities would be busy with their own programmes on the occasion.
ModernHigh School principal Devi Kar said the authorities would not be able to make any arrangement for the screening.