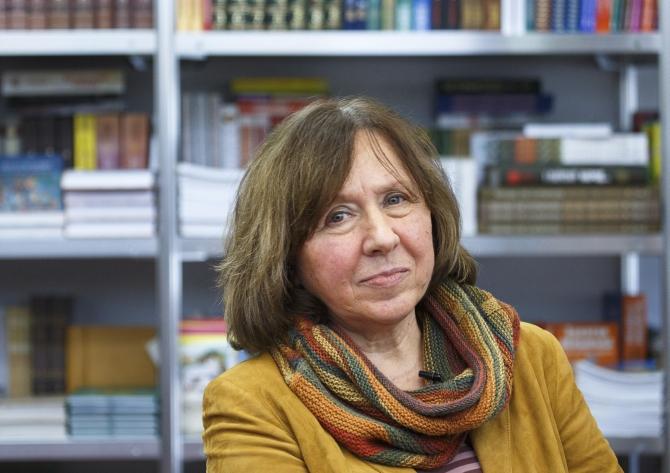 The Nobel Prize for literature was awarded on Thursday to Belarusian writer Svetlana Alexievich in Stockholm. This year was the 107th time the prize has been awarded.
Alexievich is a Belarusian investigative journalist and prose writer. Her first book -- War's Unwomanly Face -- came out in 1985. It was repeatedly reprinted and sold out in more than two million copies.
This novel is made up of monologues of women in the war speaking about the aspects of World War II that had never been related before.
Alexievich, 67, is the 14th women Literature Laureate.
Important influences on Alexievich's work are the notes by the nurse and author Sofia Fedorchenko (1888-959) of soldiers' experiences in the First World War, and the documentary reports by the Belarusian author Ales Adamovich (1927-1994) from the Second World War.
Because of her criticism of the regime, Alexievich has periodically lived abroad, in Italy, France, Germany, and Sweden, among other places.
Photograph: Stringer/Reuters