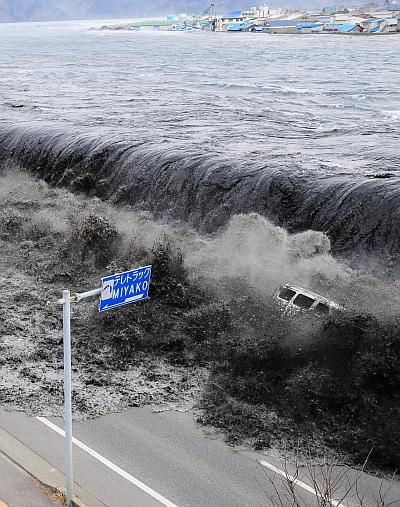 On March 11, 2011, a magnitude 9.0 earthquake struck at 2:46 PM Japanese Standard Time off the coast of Japan, unleashing enough seismic force to knock the entire world off its axis by more than six inches.
The quake lasted six terrifying minutes, but the catastrophe was just beginning. Less than an hour later, the first tsunami waves hit the country's northeastern coastline. A deadly tidal surge 128 feet high rolled over the city of Miyako, traveling inland as far as six miles in Sendai, the capital city of the Tohoku region, home to over 1 million people.
Further to the south, the tsunami triggered a nuclear meltdown at the Fukushima power plant, the worst radioactive disaster since Chernobyl. By the time the water receded, more than 15,000 people had died, most by drowning.
Five years later, here's is a comparative photo-feature showing how much things have changed since then:
The tsunami-devastated Natori city in Miyagi prefecture is seen in these images taken March 11, 2011 (top) and February 18, 2016 (bottom). Photograph: Kyodo/Reuters
---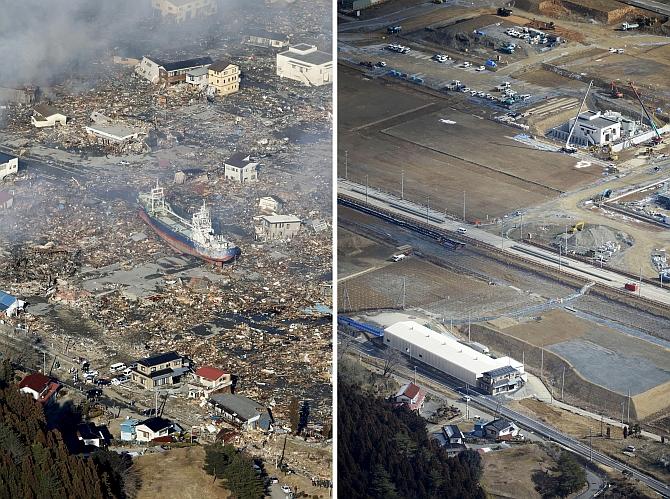 The tsunami-devastated Kesennuma city in Miyagi prefecture, is seen in these images taken March 12, 2011 (left) and February 16, 2016. The large fishing vessel brought by tsunami seen in the centre of the left photo was scrapped. Photograph: Kyodo/Reuters
---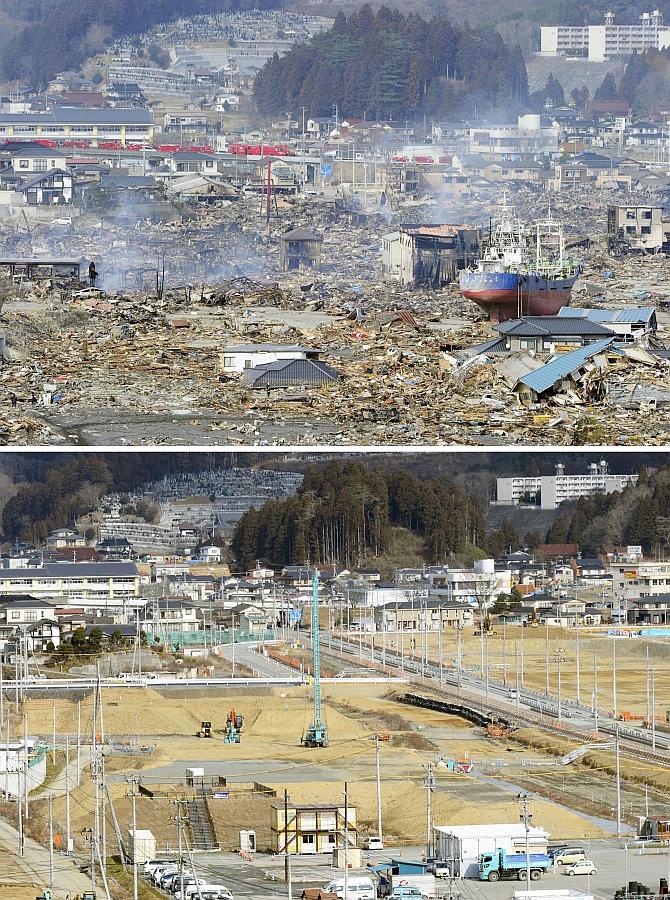 The tsunami-devastated Kesennuma city in Miyagi prefecture is seen in these images taken March 17, 2011 (top) and January 17, 2016. Photograph: Kyodo/Reuters
---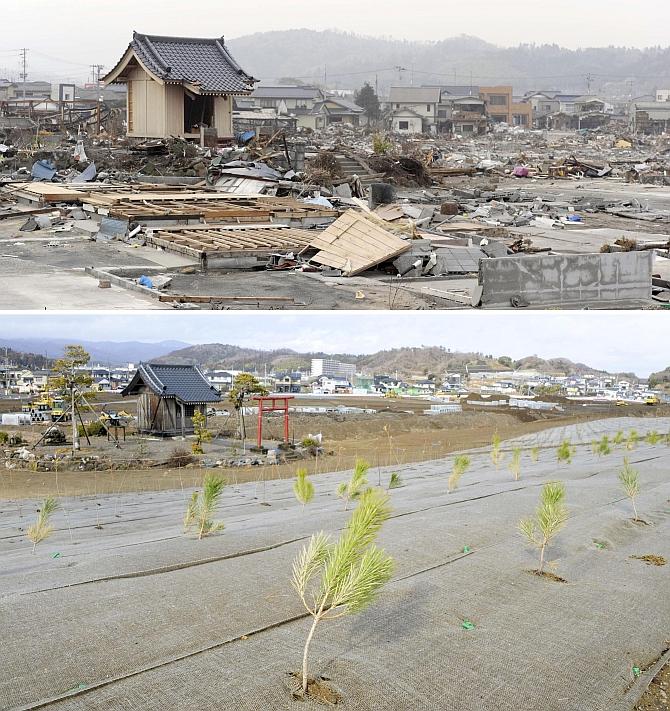 The tsunami-devastated Iwaki city in Fukushima prefecture is seen in these images taken April 27, 2011 (top) and February 14, 2016 (bottom). Photograph: Kyodo/Reuters
---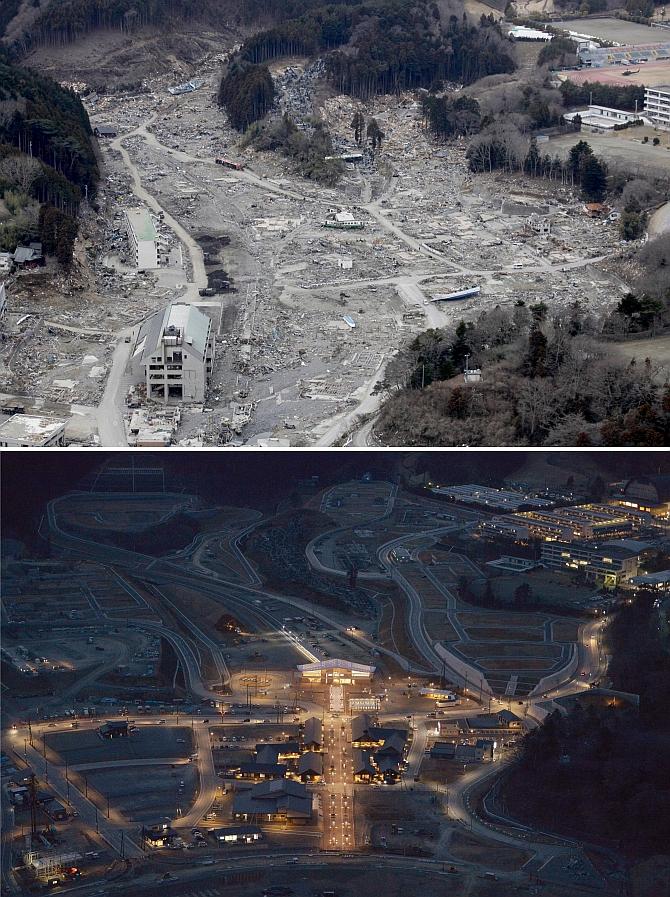 The tsunami-devastated Onagawa city in Miyagi prefecture is seen in these images taken March 22, 2011 (top) and March 4, 2016. Photograph: Kyodo/Reuters
---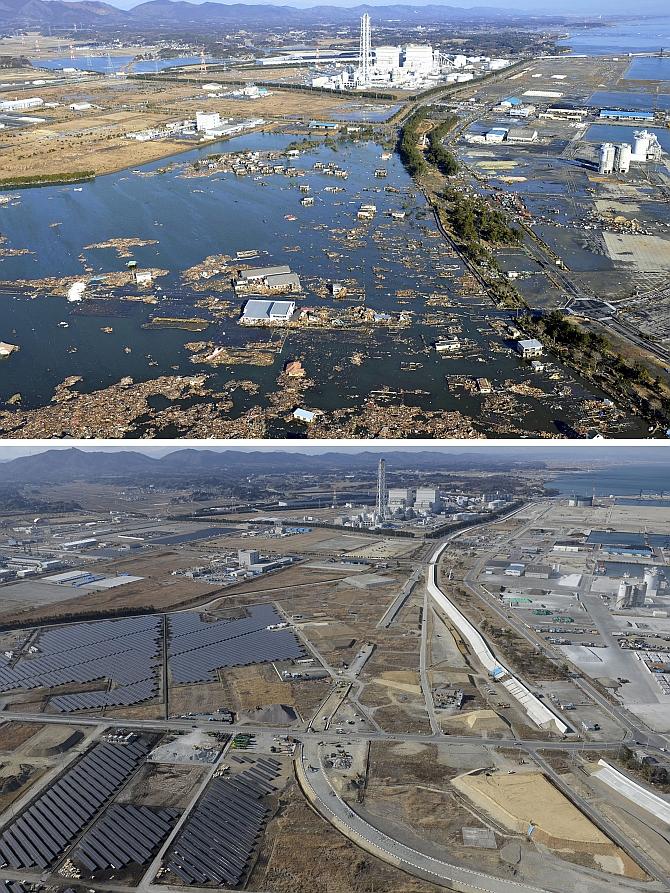 The tsunami-devastated Shinchi town in Fukushima prefecture is seen in these images taken March 12, 2011 (top) and March 2, 2016 (bottom). Photograph: Kyodo/Reuters
---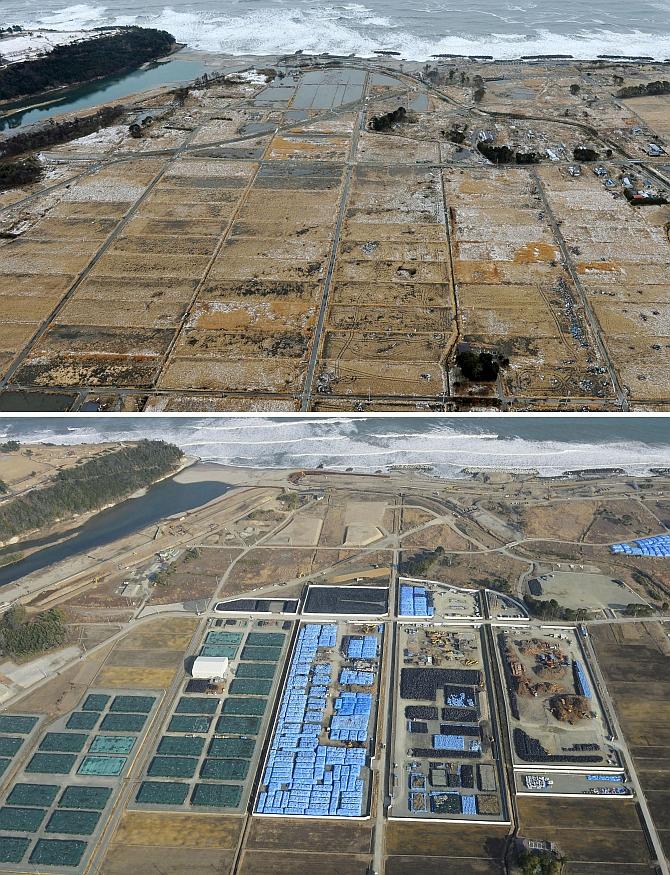 An aerial view shows the tsunami-devastated Naraha town, near the tsunami-crippled Fukushima Daiichi nuclear power plant, in Fukushima prefecture, is seen in February 26, 2012 (top) and February 12, 2016. Photograph: Kyodo/Reuters
---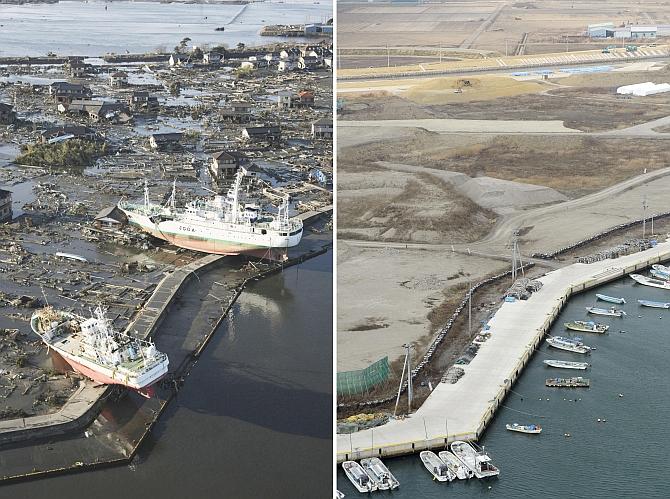 The tsunami-devastated Higashimatsushima city in Miyagi prefecture is seen in these images taken March 12, 2011 (left) and March 3, 2016. Photograph: Kyodo/Reuters
---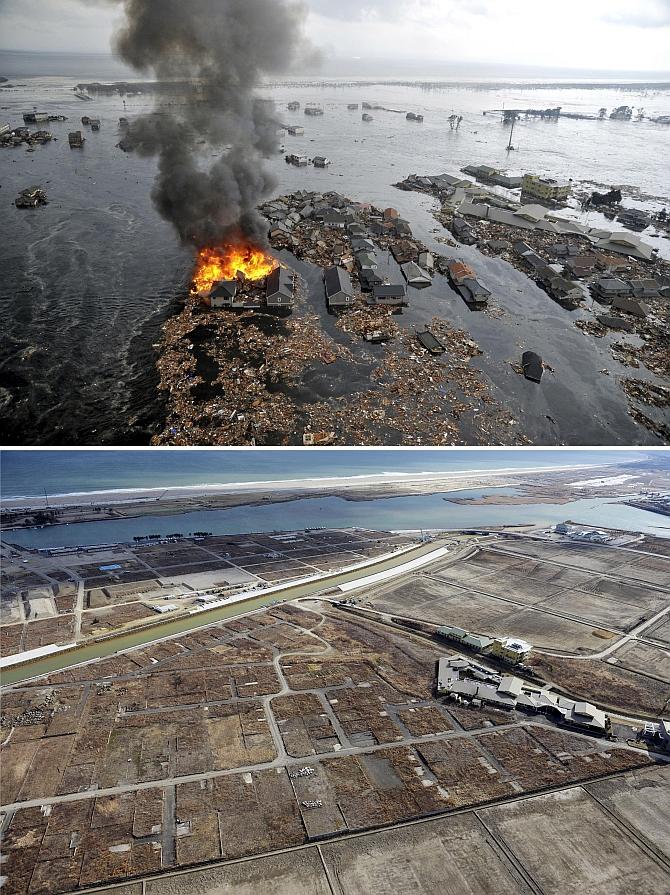 The tsunami-devastated Natori city in Miyagi prefecture is seen in these images taken March 11, 2011 (top) and February 15, 2016 (bottom). Photograph: Kyodo/Reuters
---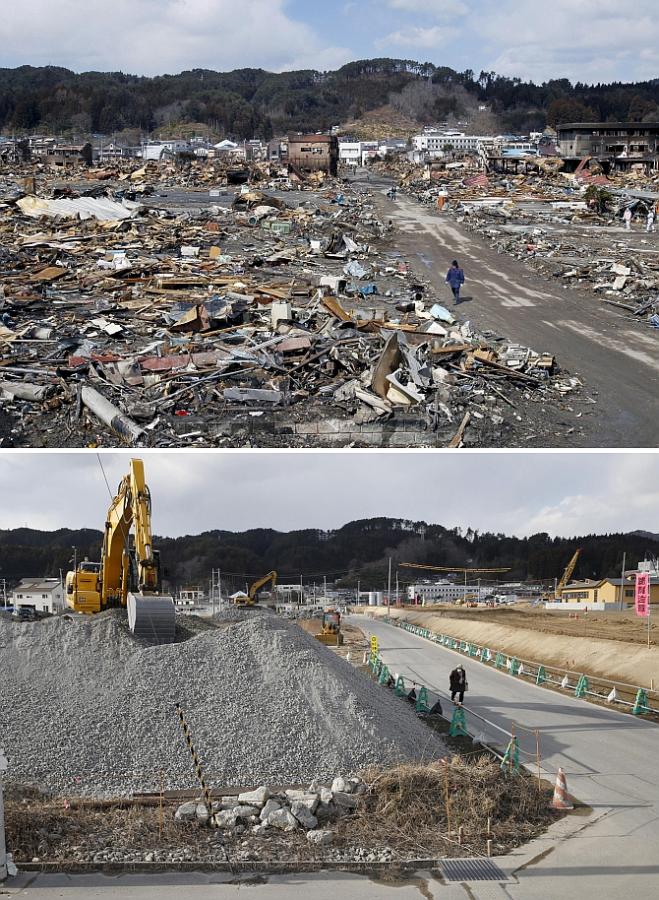 The tsunami-devastated Yamada town in Iwate prefecture is seen in these images taken March 17, 2011 (top) and February 3, 2016 (bottom). Photograph: Kyodo/Reuters