New York City Mayor Eric Adams warned that authorities will not allow any violence or vandalism in the wake of former United States President Donald Trump's arraignment in a Manhattan court and said those found responsible for such behaviour will be arrested.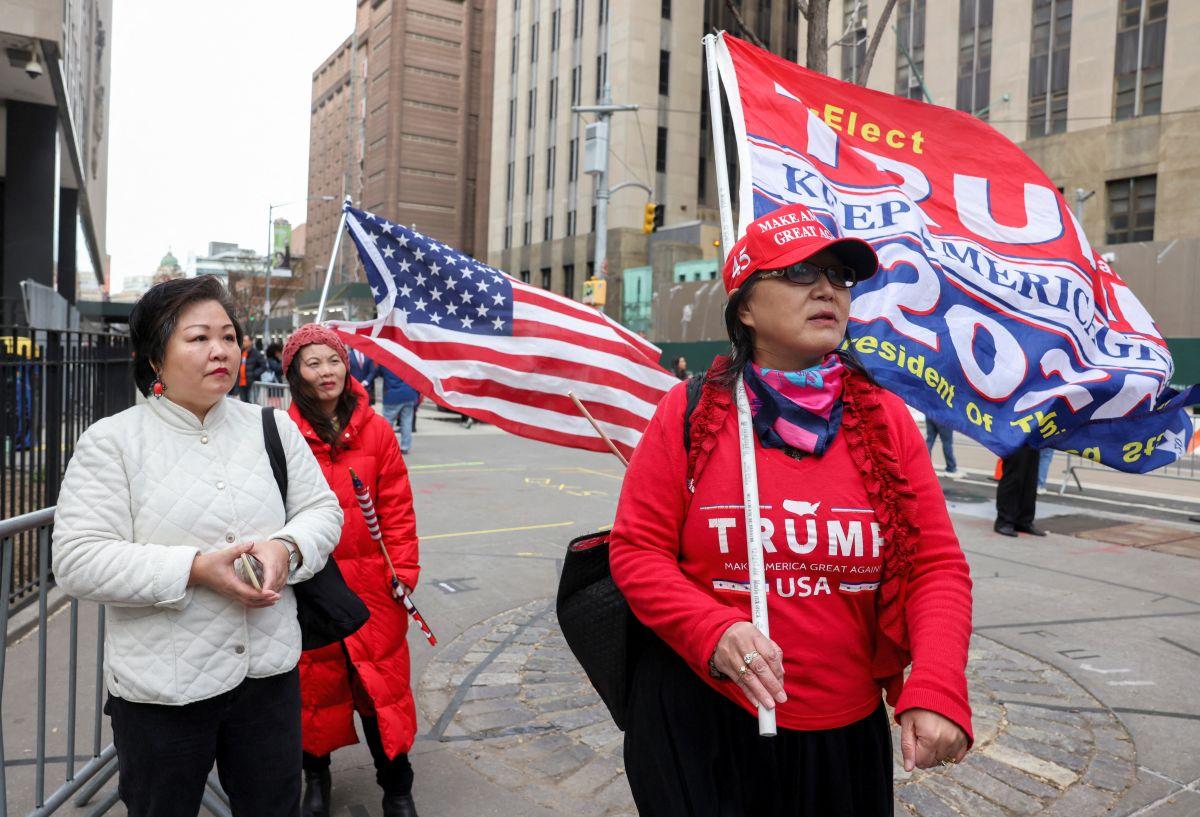 The city braced itself for an unprecedented presidential courtroom saga as Trump flew in from Florida Monday afternoon to face arraignment before Judge Juan Merchan, acting New York Supreme Court justice, on Tuesday. Trump has been indicted by a grand jury in connection with USD 1,30,000 hush money payments to adult film star Stormy Daniels, making him the first current or former US President to face criminal charges.
A day before the arraignment, Adams told New Yorkers as well as those coming in from outside the state to be on their "best behaviour."
"As always, we will not allow violence or vandalism of any kind, and if one is caught participating in any act of violence, they will be arrested and held accountable, no matter who you are," he said. "While there may be some rabble-rousers thinking about coming to our city tomorrow, our message is clear and simple: control yourselves. New York City is our home, not a playground for your misplaced anger."
Adams specifically made a reference to Congresswoman Marjorie Taylor Greene, saying she is "known to spread misinformation and hate speech".
The New York Young Republican Club said it along with Greene will hold a "peaceful protest" against Manhattan District Attorney Alvin Bragg's "heinous attack" on Trump in the city Tuesday morning, just hours before Trump appears in the Manhattan courthouse for his arraignment at 2.15 pm EST (11.45 pm IST).
Adams, flanked by Deputy Mayor Philip Banks and Police Commissioner Keechant Sewell as he addressed New Yorkers, assured that "there has been no specific credible threats to our city at this time" and said everyone should go on with their regular activities.
Sewell said while the New York Police Department is prepared to ensure that everyone is able to have their voices heard peacefully, she reiterated that violence and destruction are not part of legitimate lawful expression and "it will never be tolerated in our city."
City authorities warned residents of street closures near the courts and throughout the city and said they will see an increased police presence in parts of the city.
From the courthouses in Lower Manhattan to the Trump Tower on 5th Avenue in Midtown Manhattan, security has been beefed up, with barricades lining the roads and heavy police presence in these neighbourhoods as the city braces for significant demonstrations by Trump supporters and protestors.
Trump and his aides are expected to use his indictment to bolster further support for his 2024 re-election campaign. But there are concerns that his arrest and arraignment could bring with it a repeat of the kind of violence and protest seen during the January 6, 2021 attack on the US Capitol building by pro-Trump rioters in the aftermath of the 2020 presidential election that Trump lost to Joe Biden.
Meanwhile, Trump, 76, flew to New York City in his Boeing 757 aircraft from his Mar-a-Lago home on Monday and arrived at the La Guardia airport around 3 pm EST (12.30 am IST).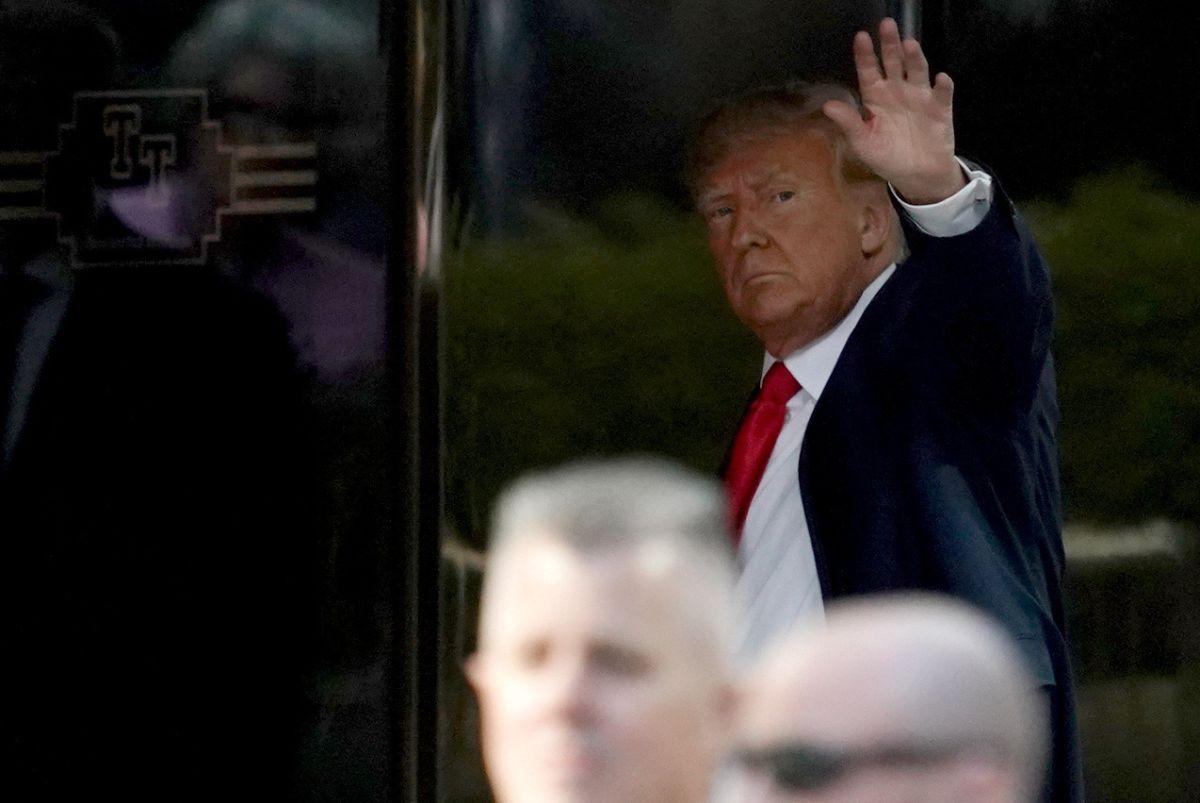 His motorcade then made its way to the Trump Tower on 5th Avenue in Manhattan where he will stay for the night. Streets around the high-end Trump Tower have been cordoned off, with heavy police presence in and around the area.
American media has quoted Trump's attorneys as saying that the former president will plead not guilty. After his court appearance, Trump will immediately fly back to Florida where he will deliver remarks at Mar-a-Lago in Palm Beach in the evening.
The arraignment proceeding is expected to be brief. The charges in the indictment will be read to him at the hearing, which is set to last about 10-15 minutes. Trump has denied all wrongdoings in connection with the payments made to Stormy Daniels, 44, ahead of the 2016 presidential election.
The indictment comes as Trump faces legal hurdles in other potential criminal cases. Trump is currently the front-runner among all declared and potential contenders for the 2024 Republican White House nomination. But there is nothing in the US law that prevents a candidate, who is found guilty of a crime, from campaigning for and serving as President -- even from prison.
Trump was twice impeached by the House of Representatives. He was acquitted by the Senate both times.
Trump and his aides are using the indictment to rile up his supporters and bolster his 2024 re-election campaign.
"It's hard to believe that I will be ARRESTED tomorrow as a result of the most disgraceful witch hunt in our nation's history," a Trump Campaign mail titled 'Tomorrow, I will be arrested' said, as it urged voters to make a "contribution" to his campaign given that the "fate of our Republic" is "on the line".
Trump's team claimed that he has "raised over USD 4 million" in the 24 hours following Manhattan District Attorney Alvin Bragg's "unprecedented political persecution of the President, and blatant interference in the 2024 election against the leading Republican presidential candidate".
Another Trump Campaign email said that November 5, 2024 "will no longer just be an Election Day. It will be our Vindication Day. When we win, it will be a vindication for our movement -- but also a vindication for America".
President Joe Biden, who was travelling to Minnesota, refrained from commenting on the legal battle that his predecessor is facing. Talking to reporters in Minneapolis, he exuded confidence that law and order would be maintained in New York City.
"I have faith in the New York Police Department," he said.
"The president is focused on delivering for the American people. That's what he wakes up and thinks about each day. We're on our way to Minnesota where we'll talk about the Invest in America tour," Olivia Dalton, White House Deputy Press Secretary, told reporters during an Air Force One gaggle.
"He's also talking about all the ways in which they've created an ecosystem for the private sector to invest in America as well," Dalton said in response to a question.
Last week, Trump had exuded confidence that he would win "this battle" as well as the 2024 presidential elections.
"When this election is over, I will be the president of the United States, you will be vindicated and proud, and the thugs and criminals who are corrupting our justice system will be defeated, discredited, and totally disgraced," Trump had said.
© Copyright 2023 PTI. All rights reserved. Republication or redistribution of PTI content, including by framing or similar means, is expressly prohibited without the prior written consent.