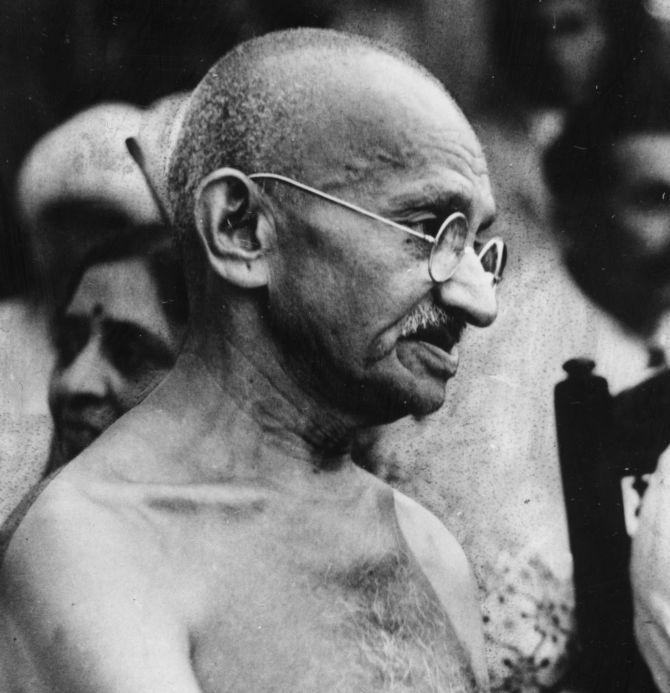 On April 23, 1616, English poet and dramatist William Shakespeare, aged 52 at the time, died on what several scholars regard as the anniversary of his birth.

Although it's almost 400 years since he passed away, Shakespeare's contribution to the English language remains imperishable. To this day, heads of States and other politicians love to use phrases from Shakespeare's plays, as do political commentators and critics.
Rediff.com looks at some prominent leaders who have displayed an affection for the Bard. An anniversary special.
1. Abraham Lincoln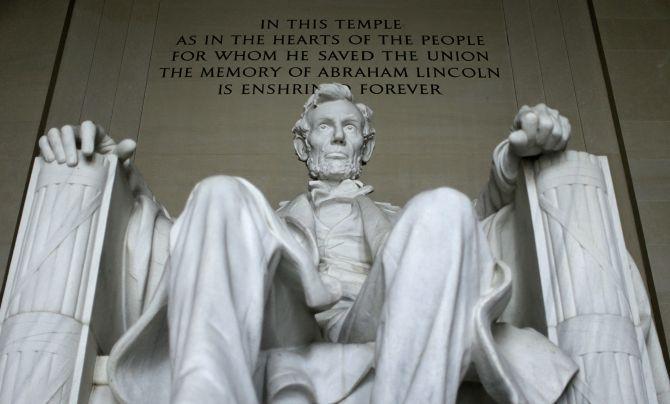 Growing up as a frontiersman, Abraham Lincoln had few books to read in his formative years -- but among them were the works of Shakespeare, which he cherished throughout his life.
Lincoln quoted Shakespeare both in his personal letters and in his speeches, but he especially liked to recite favourite passages from the plays in private.
Some days before his assassination, Lincoln read aloud from a speech from Macbeth about the death of Duncan the king, including the line, 'After life's fitful fever he sleeps well.'
---
2. Jawaharlal Nehru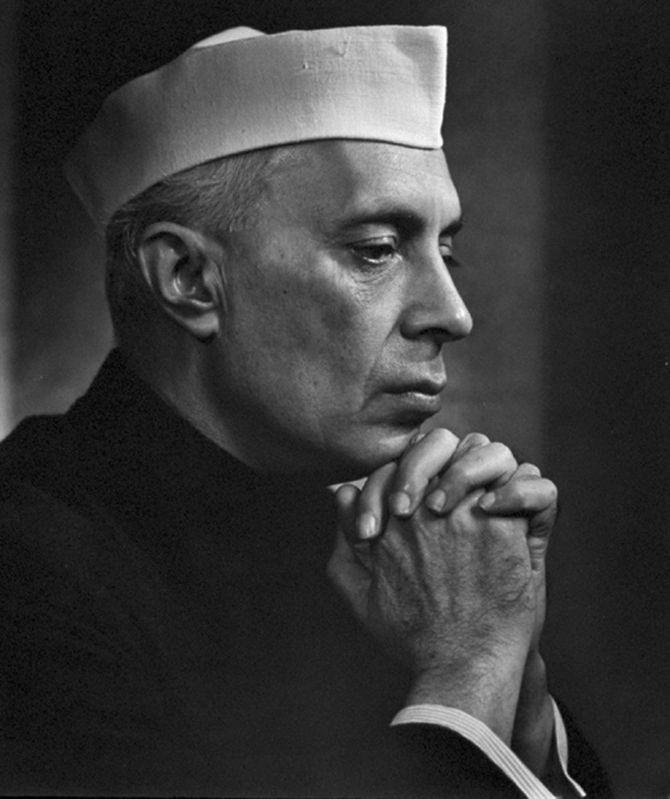 India's first prime minister, who boasted of considerable erudition, culled the epigraph of his book The Discovery of India from the Shakespearean sonnet 'When to the sessions of sweet silent thought I summon up remembrance of things past.'
He often quoted from plays and poems penned by Shakespeare both in private correspondence and when speaking to the English press.
Nehru's political mentor, Mahatma Gandhi, was also an avid reader of Shakespeare's works.
---
3. Bill Clinton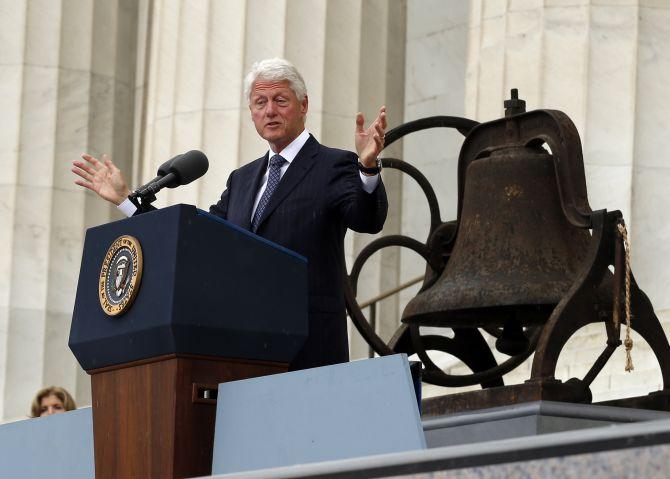 Bill Clinton, who arguably shared some of his other qualities with Shakespearean romances, reeled off the 'Tomorrow and tomorrow and tomorrow' soliloquy from Macbeth at a White House celebration of American poetry.
Clinton observed wryly that Macbeth taught him about "the dangers of blind ambition, the fleeting nature of fame, the ultimate emptiness of power disconnected from higher purpose."
---
4. John F Kennedy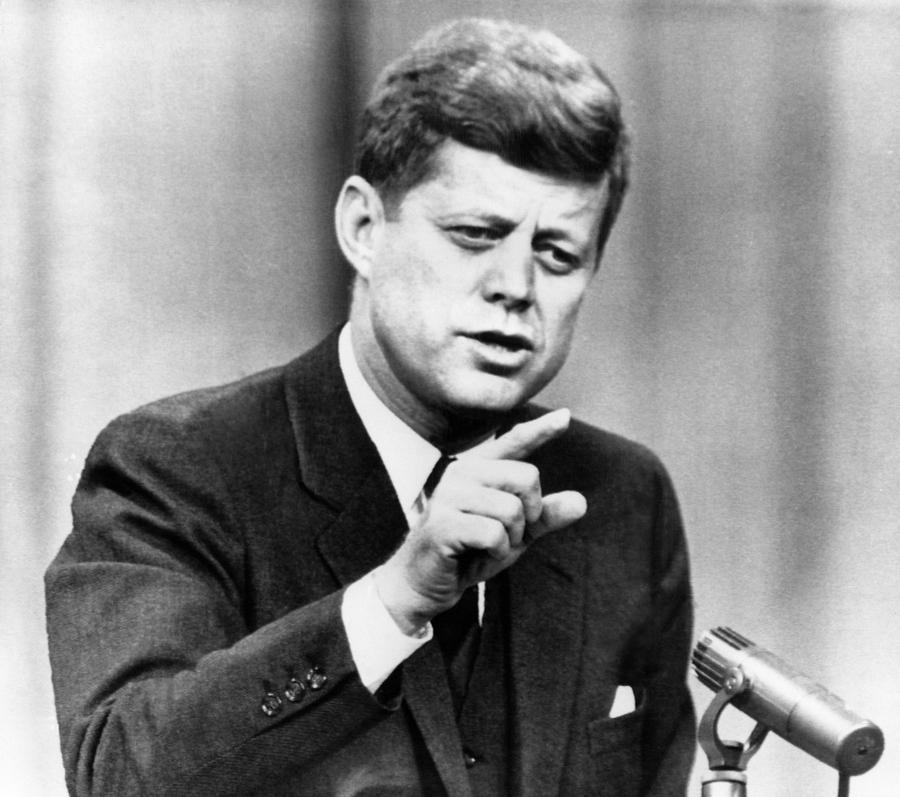 John F Kennedy's time in office was short but nonetheless saw the young US president take time out for Shakespeare.
A lifelong fan of the Bard's works, he once jokingly referred to him as "the American playwright, Shakespeare".
Interestingly, Jacqueline Kennedy was known to recite spontaneously for her husband the St Crispin's Day Speech from Act IV, Scene 3 of Henry V.
---
5. Pranab Mukherjee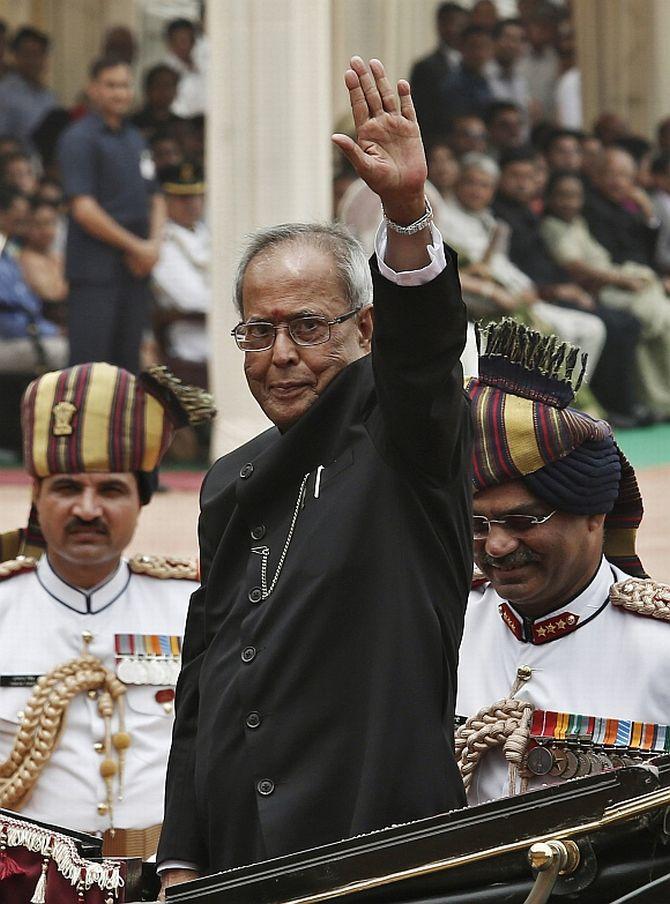 An avid reader, President Pranab Mukherjee has have quoted Shakespeare in Parliament.
In 2012, during the Union budget session, when Mukherjee as finance minister said, "I must be cruel only to be kind."
Mukherjee, quoting Hamlet, was talking about the tough policy decisions he needed to take for the good of the economy in the long run.
---
6. Thomas Jefferson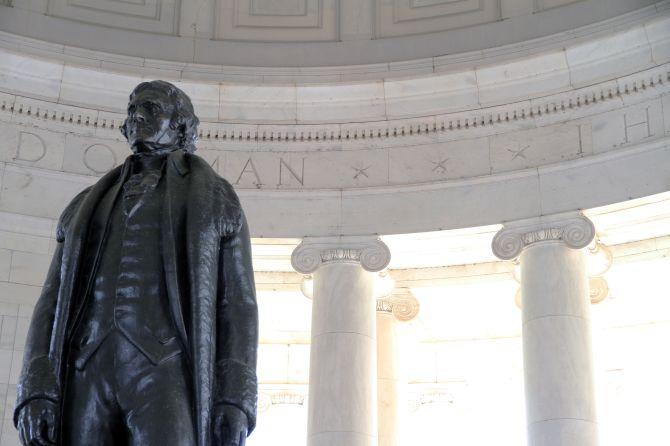 Thomas Jefferson, often deemed the Renaissance Man of American presidents, was a voluminous reader and heartily consumed Shakespeare.
In one letter, he recommended Shakespeare for reading in the evening, explaining that, "Shakespeare must be singled out by one who wishes to learn the full powers of the English language."
When one friend asked him to recommend books to buy, Jefferson encouraged him to include some works of fiction, like Shakespeare's plays, as a guide to virtue, arguing that "a lively and lasting sense of filial duty is more effectually impressed on the mind of a son or daughter by reading King Lear, than by all the dry volumes of ethics, and divinity that were ever written."
In fact, John Adams and Thomas Jefferson revered Shakespeare so much that they made a pilgrimage together to his house in Stratford-Upon-Avon in 1786 (apocryphal sources say that upon reaching Stratford, Jefferson kissed the ground).
---
7. Ulysses S Grant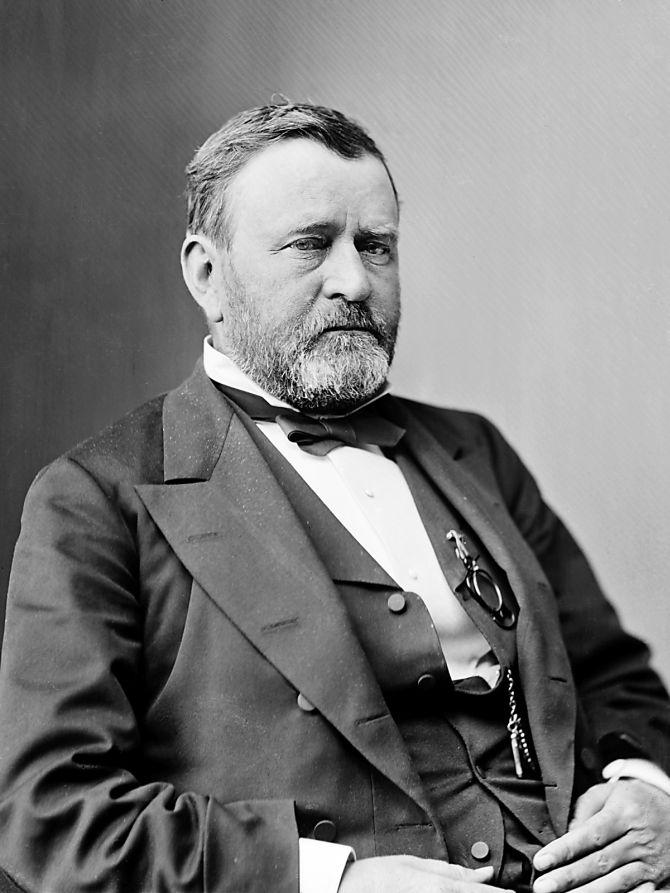 Like Abraham Lincoln before him, Ulysses S Grant was a bardolator, but perhaps took his love for Shakespeare a little more seriously than most others.
Grant briefly played the part of Desdemona (a female character, for those who came in late) in 1846 in a military production of Othello while he was stationed in the Southwest.
He apparently landed the part because his lean physique allowed him to fit into the costume.
---
8. Mahatma Gandhi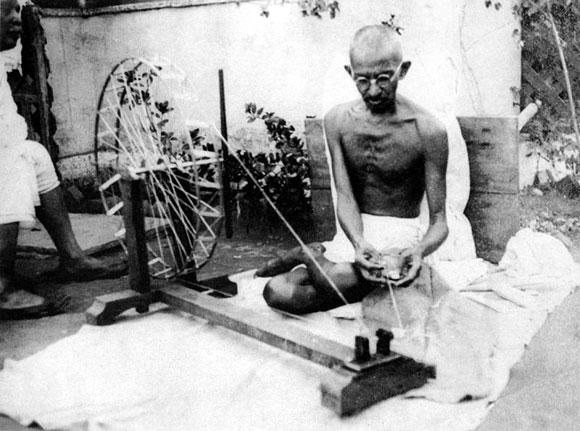 Last but not the least, Mahatma Gandhi, who had in his own words 'prayerfully cultivated' his command over the English language, once quipped that the language is but "three-fourths Bible and one-fourth Shakespeare."
Like many young Indians who lived abroad, Gandhi found comfort in the universality of Shakespeare's themes. While he was a fan of the Bard's works, he was much more focused on the characters one gleaned from reading.
To that end, Gandhi said, "All of your scholarship, all your study of Shakespeare and Wordsworth would be vain if at the same time you did not build your character and attain mastery over your thoughts and your actions."