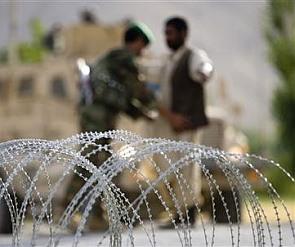 In a tit-for-tat, Bangladesh and Pakistan have reportedly detained each other's diplomatic staff amid a spat between them over the 1971 war crimes trial.
Bangladesh foreign ministry officials said the personal officer of a Bangladeshi diplomat in Islamabad went missing on Monday and returned home "unhurt" early this morning.
"Our high commissioner in Islamabad briefly talked to Jahangir Hossain (who went missing) as he returned. We are trying to know the details what actually happened to him," a foreign ministry spokesman told PTI.
He said Hossain had left the office on Monday to pick his daughter before going home but went missing as he went out of the High Commission and his cell phone too remained switched off.
"Our High Commission immediately informed the matter to the Pakistan foreign ministry and law enforcement agencies there and conveyed the incident to the foreign office in Dhaka," the spokesman said.
The incident came hours after police in Dhaka detained Abrar Ahmed Khan, an official of Pakistan High Commission in Dhaka for his "suspicious movement".
A spokesman of Dhaka Metropolitan Police earlier said the detectives detained Abrar Khan for questioning following his suspicious movement and was handed over to officials of the Pakistan High Commission after taking undertaking from him.
But the Pakistan High Commission in Dhaka in a statement said it noticed "a disturbing pattern of harassment of its officers and officials, followed by a mud-slinging campaign and media trial".
It said Bangladesh Police and security agencies were accusing the Pakistani mission staffers of having ties to militants.
Diplomatic sources in Dhaka said the incident of Hossain's missing seemed to be a counter action on what happened in Dhaka the same day.
The developments came a month after Islamabad withdrew a female diplomat posted in Dhaka amid an uproar over her suspected links to Islamist terrorists nearly 12 months after Bangladesh expelled another Pakistani on identical charges.
Fareena Arshad, a second secretary in the Pakistan high commission, had left Dhaka two days after Bangladesh sought her withdrawal as police said a detained operative of outlawed Jamaatul Mujahideen Bangladesh reported that she maintained links with the outfit.
Dhaka-Islamabad ties have witnessed tension over Pakistan's sharp reactions following executions of two major 1971 war crimes convicts Salahuddin Quader Chowdhury and Ali Ahsan Mohammad Mojaheed, who were found guilty of carrying out atrocities during the liberation war against Pakistan.