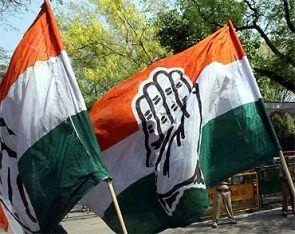 Terming opinion polls as a "racket", "farce" and "manipulated" exercise, Congress on Monday made a strong pitch to ban them.
The party also rejected Bharatiya Janata Party's criticism that Congress was opposing opinion polls as it was "scared" of Narendra Modi since these surveys are now predicting an edge to the opposition party.
The public responses of Congress leaders advocating a ban on such polls have come days after the All India Congress Committee wrote to the Election Commission for restriction on their publication and dissemination during elections while noting that the random surveys were "erroneous", "lack credibility" and could be "manipulated" by vested interests.
"...These have become a farce. They should be banned altogether. The kind of complaints, information that I have got show that anybody can pay and get a survey as desired...In a country of 1.2 billion people, how can a few thousand people predict the trend. It has become a racket. So many groups have sprung up," party general secretary Digvijaya Singh said.
Union Minister Rajiv Shukla, speaking separately, said that opinion polls are also at times "manipulated" and, hence, the party has done the right thing opposing it.
"If there are genuine opinion polls, nobody minds but now the kind of reports that we are getting is that there are also manipulated opinion polls. Everybody is coming out with an opinion poll. Every Tom, Dick and Harry is coming out with an opinion poll.
"Obviously, when the media gives publicity, people definitely get carried away. So, it has been the right demand of the party. There has to be a neutral mind before polls," Shukla said.
Singh rejected contentions that Congress changed its mind on the issue, saying he has been maintaining this about opinion polls from day one. "Not from today. We have always been against them from day one," he said.
Dismissing BJP's charge that Congress was opposing opinion polls as it was scared of them, Singh said that despite such polls projecting results in their favour, the opposition party had lost elections in four BJP-ruled states since 2009.
"So why don't they wait for results (of assembly polls in five states) on December 8. Why don't they wait for the results of 2014 Lok Sabha elections. Why are they jumping the gun?" he said.
Singh questioned the authenticity of the surveys, asking, "Are they autonomous?"
Maintaining that he had great regards for psephologist Yogendra Yadav earlier, the Congress leader rued that now after becoming a member of the Aam Admi Party, he was predicting a clear victory for Arvind Kejriwal's party.
In a written reply to the Commission on October 30, the Congress party said that it "fully endorses the views of the Election Commission of India to restrict publication and dissemination of opinion polls during the election".
"In fact, the opinion polls during election are neither scientific nor is there any transparent process for such polls," said Secretary of the AICC Legal and Human Rights Department K C Mittal in the party's official response to the EC.
The party said that the random survey conducted "lacks credibility" and could be "manipulated and manoeuvred" by persons having "vested interest".
The poll body had asked various recognised national and state political parties to give their views on the issue by October 21.
At present, there is ban on opinion polls starting 48 hours before voting.
Prior to that the commission had submitted a proposal to the government to ban opinion polls which was turned down on the plea that the poll body should hold fresh consultations with parties on the issue.
With Congress favouring restrictions on such surveys, BJP cried foul accusing the ruling party of getting panicky over the surveys showing an edge to the opposition party.
Image: Congress supporters wave party flags during a rally in New Delhi
Photograph: Adnan Abidi/Reuters