Congress leader Rahul Gandhi's 'Bharat Jodo Yatra' on Saturday won grudging praise, couched in sarcasm, from political strategist-turned-activist Prashant Kishor.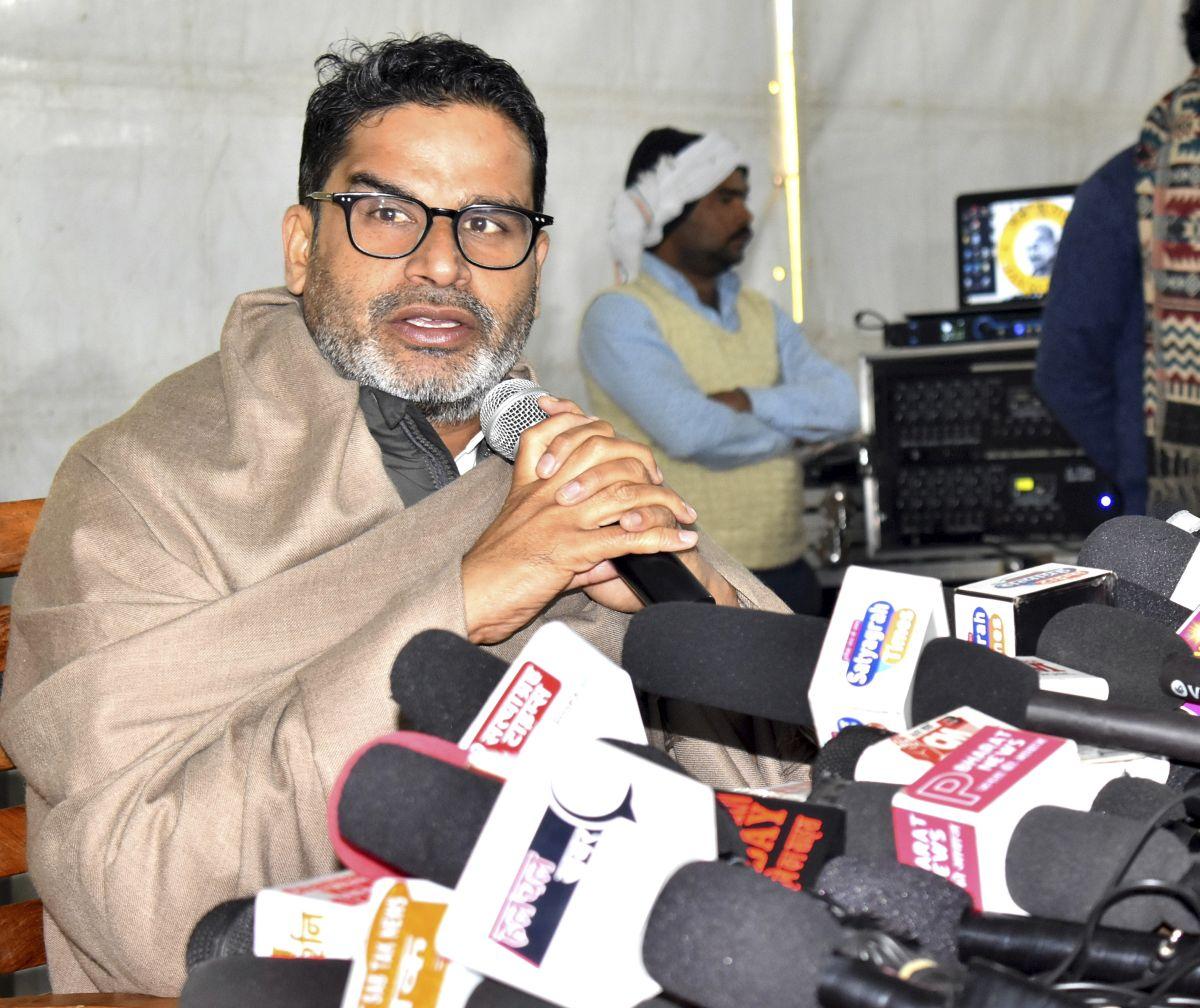 The IPAC founder, who is on a padayatra in his home state Bihar, was asked by journalists in Motihari about parallels, if any, he saw between his own effort and the marathon march of Gandhi.
"Bade log hain (they are big people). Compared with them, I am a nobody," said Kishor whose 'Jan Suraaj' campaign in Bihar came after a lengthy round of failed negotiations with the top leadership of the Congress, which he had wanted to join and was confident of reviving using his professional skills.
"Rahul Gandhi is on a 3,500 km-long march. For me, kilometers do not matter. I have been walking non-stop since October. But I do not want to show it off as evidence of my physical fitness," Kishor remarked, with thinly veiled sarcasm.
Dubbed an "opportunist" by the political mainstream in Bihar, the former strategist insisted that he had infused his campaign with a "purity of intent".
"It is like the austerities of Chhath. One can have a sip of water. But true devotees do not make such a compromise and complete a gruelling 36 hour-long fast," he said, with a rhetorical flourish.
"Not for me breaks during the New Year or visits to my home. Nor do I agree to hitch short rides on my way to the next destination," said Kishor in an obvious dig at the Congress leader.
Notably, Kishor first came in limelight after handling Narendra Modi's spectacularly successful campaign in the 2014 Lok Sabha polls.
He called it a day as a professional strategist after the 2021 assembly polls in West Bengal where his client, Chief Minister Mamata Banerjee, registered her biggest-ever victory.
In the meantime, the IPAC founder had done business with political leaders as diverse as Nitish Kumar, Uddhav Thackeray, M K Stalin, Arvind Kejriwal, Amarinder Singh, Jagan Mohan Reddy and K Chandrashekar Rao.