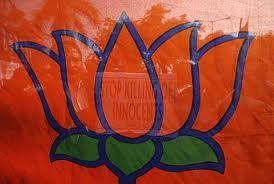 The Ram Mandir issue continues to be on Bharatiya Janata Party's "core agenda", the party said in Mumbai on Wednesday.
"It has never been outside BJP's core agenda, it continues to be....it shall be. Ram Mandir at Ayodhya is a matter of devotion," BJP spokesperson Nirmala Sitharaman said, answering a question at a press meet.
She also accused the Congress-led UPA government of "repeatedly" using the Central Bureau of Investigation for political purposes.
"CBI is repeatedly used to harass the opponents and to favour some opponents who support the government," she said.
Calling the UPA's Bharat Nirman campaign as "false", she said, "It is an unfinished work. What action they have taken to control the prices of the essential commodities? The approach of the Congress is something which the media and the public of India must understand."
Sitharaman also asked why the government did not file a chargesheet against former BJP president Nitin Gadkari over the Income Tax-related allegations.
"If the Congress-led government is in the Centre, and in Maharashtra too, then why not a single chargesheet was filed against Nitin Gadkari? It (the allegations) was the false propaganda of Congress," she said.