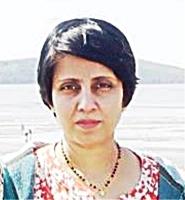 An Australian court on Thursday rejected the 2Day FM station's petition, paving the way for the country's media watchdog to conclude its probe into handling of a royal prank call by the Sydney-based radio station that led to the death of an Indian-origin nurse in the United Kingdom.
With the ruling handed out by the federal court, the Australian Communications and Media Authority can now conclude its investigation into the handling of last year's prank call to see if any law were breached by the radio station that led to death of 46-year-old Jacintha Saldanha.
Federal Court Judge Richard Edmonds dismissed 2Day FM's plea to permanently restrain ACMA from finding that it committed a criminal offence or breached the conditions of its broadcasting licence, according to media reports.
The application followed after ACMA's said in its interim report that 2Day FM had breached regulations by recording and broadcasting the prank call that preceded Saldanha's suicide. The radio station argued that ACMA was acting as "policeman, prosecutor, judge, jury, prison warden and parole officer" when it delivered a preliminary finding in June.
ACMA denied the 2DAy FM claims and stressed that it had operated within its powers and the preliminary report issued in June was not a final ruling.
Upholding the ACMA's argument, Edmonds dismissed 2Day FM's plea and ordered it to pay the watchdog's legal costs.
"Whatever the means, or combination of means, of reasoning employed by the ACMA, and whether the opinion is favourable or adverse to the licensee on the point, it does not amount to the ACMA making a judgement to the licensee's criminal guilt, still less determining an appropriate punishment for criminal guilt," Edmonds said.
Media report further said the FM station's counsel has demanded that ACMA's interim report remain suppressed from publication while his client "considered its options in terms of an appeal".
Justice Edmonds agreed to suppress the report for two weeks.
Australian DJs Mel Greig and Michael Christian made the hoax call to the King Edward VII's hospital in London, posing as the Queen and Prince of Wales when Prince William's wife Kate was being treated for a rare form of pregnancy sickness.
Saldanha, who transferred their call to a colleague, who then described Kate's condition in detail, was found dead in her room a few days after the incident, sparking a backlash against the 2Day FM DJs.
Image: Indian-origin nurse Jacintha Saldanha killed herself after the hoax call from 2Day FM's DJs