Images from the Sangam in Allahabad. Text and photographs: Rajesh Karkera/Rediff.com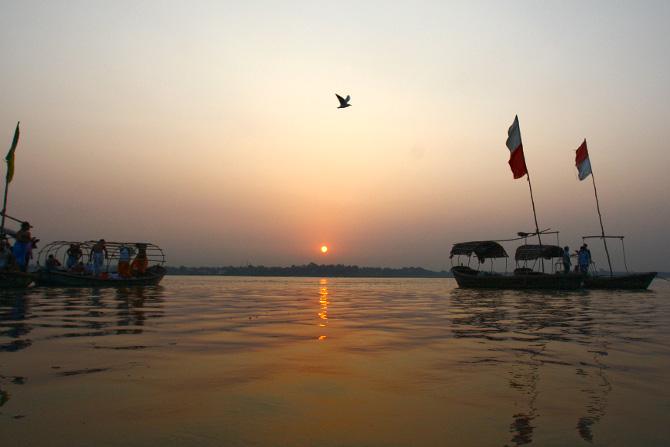 The Sangam is where the Ganga, Yamuna and the legendary Saraswati meet. Considered holy by millions of Hindus, a visit here is a must in their lifetime.
Also called the Triveni Sangam, a bath here is said to wash away all of one's sins.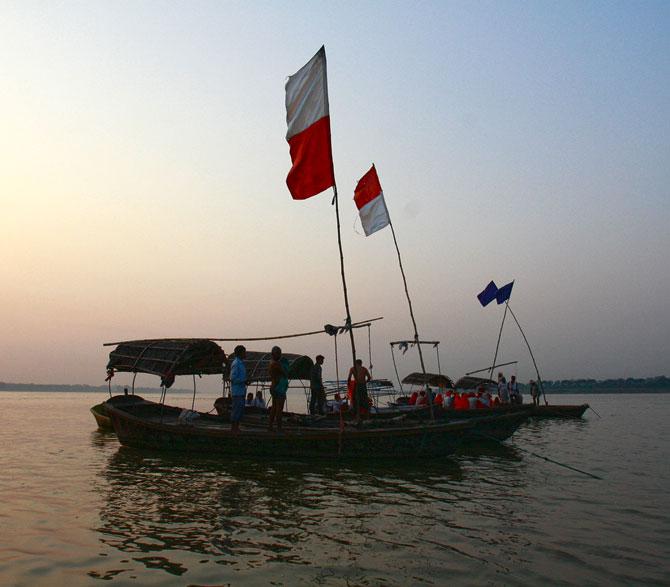 This is where the muddy pale yellow waters of the Ganga merges with the blue waters of the Yamuna. And the Saraswati flows quietly, below the radar.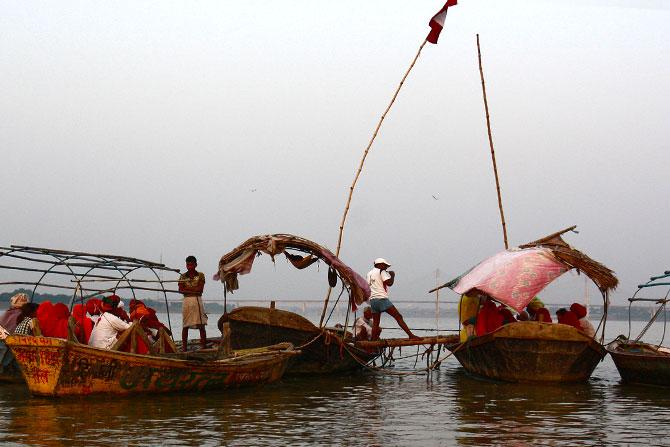 At the point where all the rivers meet, devotees can take a dip using platforms erected by connecting boats, plied by locals who make their living out of it.

For devotees who don't mind sharing the same boat the cost is anything between Rs 10 and 30 per head.
Hiring a boat will cost you anything between Rs 500 and 1,000 depending on your bargaining power.
Siberian migratory birds provide the devotees company. These birds make the wetlands their home and announce the arrival of winter. They come here to breed and by March they fly back.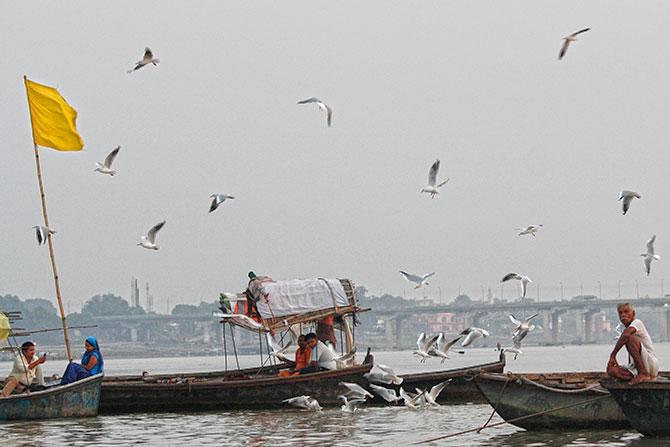 The local boatmen welcome the birds as they make some extra money selling bird food to devotees.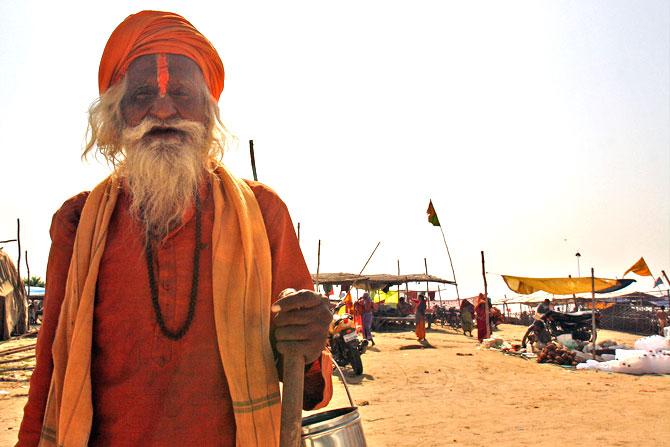 The Kumbh Mela, held once every 12 years on the banks of the Sangam, attracts millions of devotees.
Some gather to seek alms; others claim to have come down from the Himalayas for the Kumbh Mela.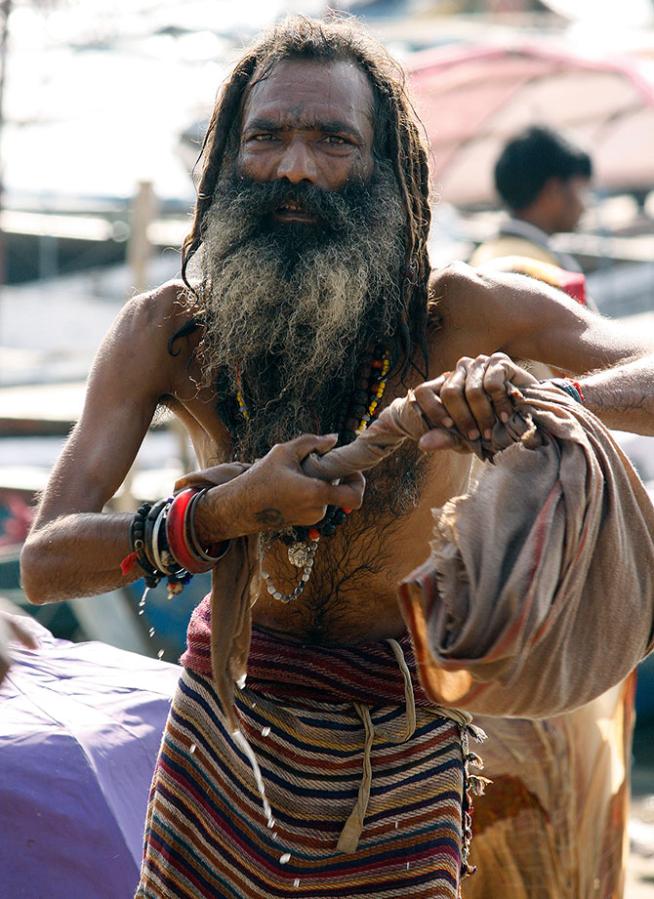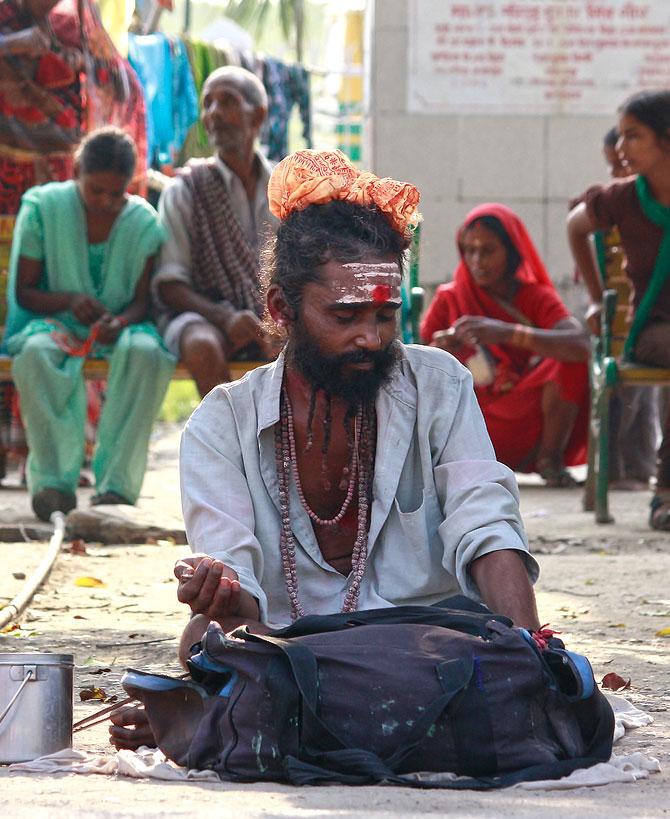 Sadhus make the banks of the Sangam their home for a few months and live on alms given by the devotees. Some sing, some cook. Most are in their own world.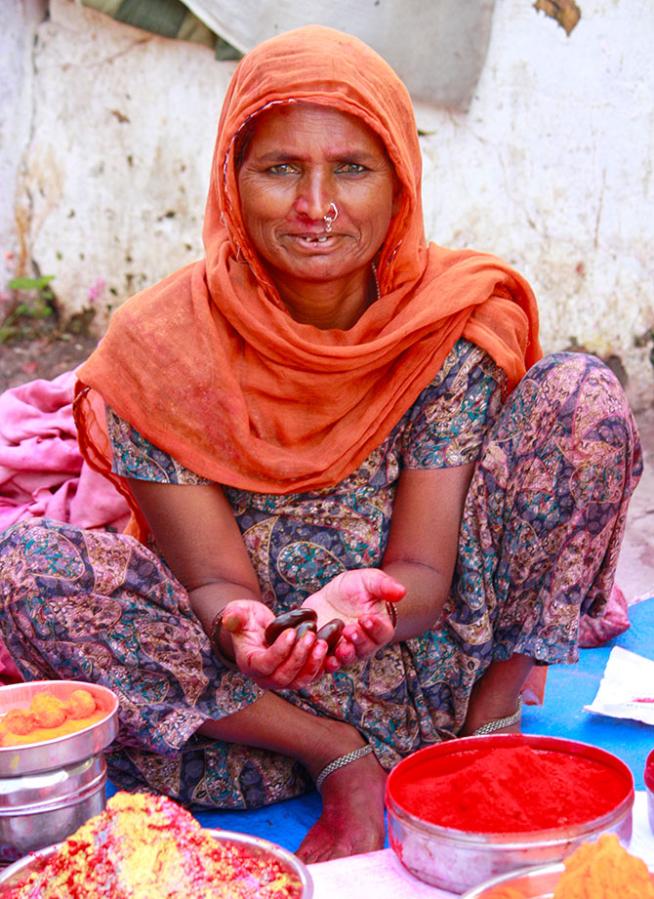 The banks of the Sangam provide a livelihood to many.

Chand Bibi, along with her husband Mohammad Irfan and six daughters, move from their home in Barabanki to Allahabad for a few months every year to make a living at the Sangam.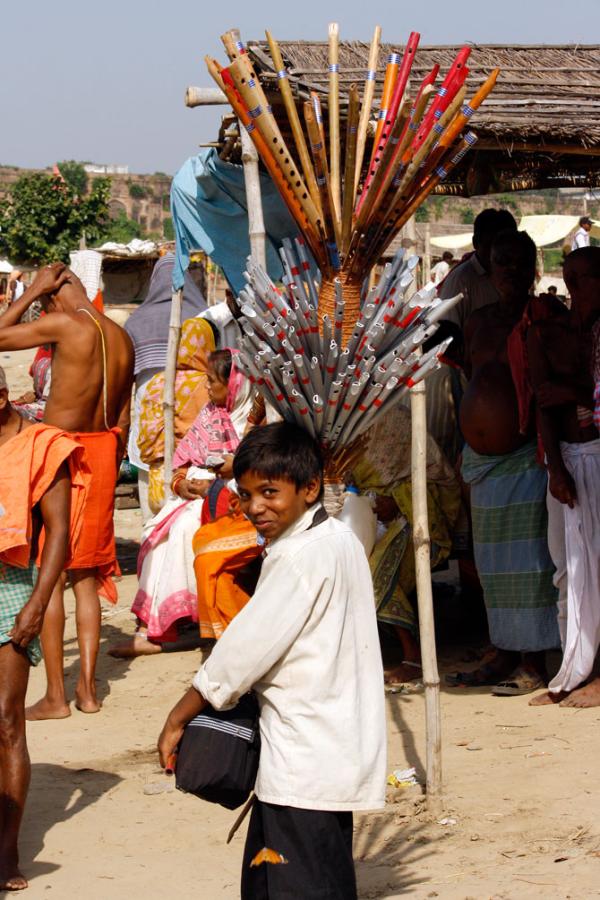 Hari, a flute-seller, goes to school in the evening and is up early morning to sell his flutes.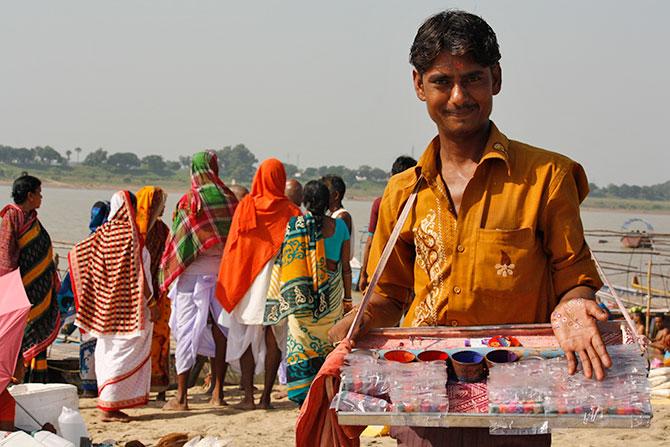 A bindi-seller shows off his designs on the palm of his hand.
Evening is settling in at the Sangam and the boats get anchored at the banks...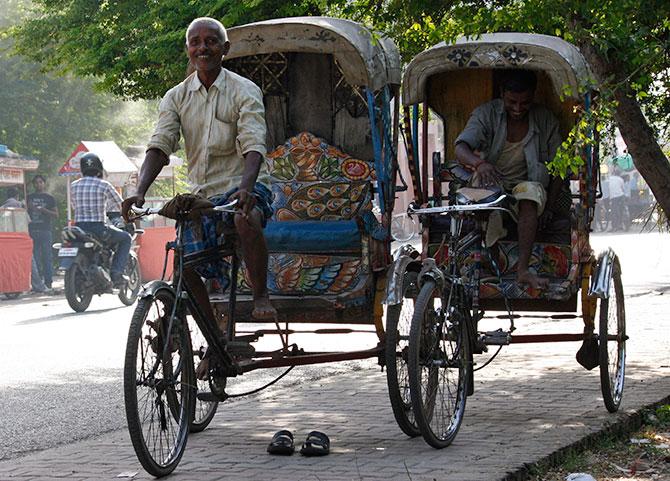 Rickshawallahs are more than enthusiastic to take you back to the hotel even before the sun starts setting.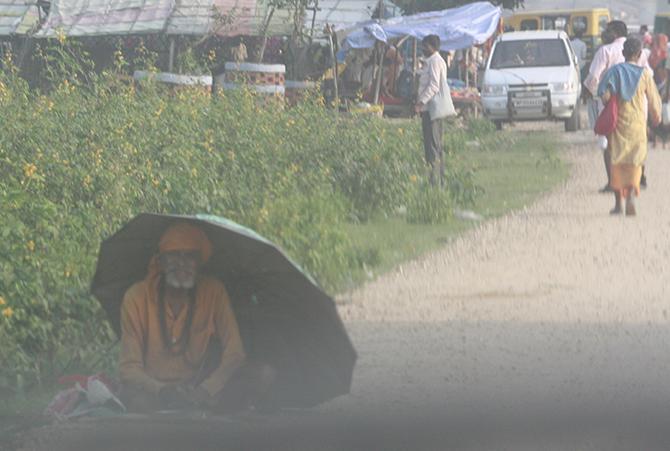 A visual I saw on the way back.., Is that Saibaba sitting there, I wonder!