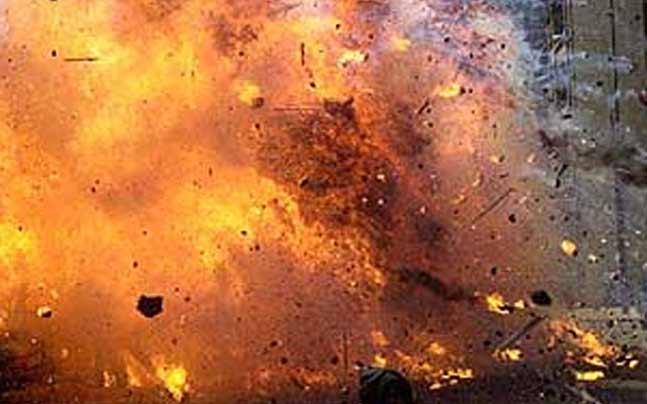 At least 11 people, including two children, have been killed and 22 injured when a bomb exploded in a passenger bus in Pakistan's restive Balochistan province.
The explosion took place just as the vehicle was due to leave a bus terminal at Quetta's Saryab Road on Monday night.

The officials have said that most of the killed were daily wage labourers, adding that eight of the injured were in a critical condition.

Inspector General police of Balochistan province, Almish Khan told the reporters that a timer device was planted on the roof of the bus in the baggage of the passengers.

"It was meant to cause maximum damage and casualties as this is the last bus to leave the terminal everyday," Khan said.

Police surgeon Dr Noor Baloch told the Press Trust of India that most of the deceased were sitting in the back seats or on the roof of the bus and were killed immediately.

"The dead include two children while eight passengers who were brought to the hospital are in a critical condition," he added.

The explosion took place at a bus terminal in Dukani Baba Chowk area on the main Saryab Road, rescue officials said.

Balochistan Chief Minister Dr Malik Baloch strongly condemned the bombing and termed it "a conspiracy against durable peace in Balochistan."
Pakistan's southwestern Baluchistan province, of which Quetta is the capital, is rife with Islamic, sectarian and separatist insurgencies.
The mineral-rich province has long been targeted by militants, and has been the scene of several attacks against the Hazara Shia community in recent years.
Baloch separatists demanding more autonomy and control over gas and mineral resources have frequently attacked security forces, although there has been a lull this year after a police clampdown.