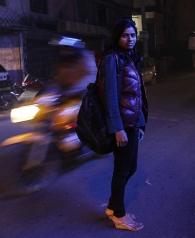 With the poll results indicating big gains for the Bharatiya Janata Party in Delhi polls, its chief ministerial candidate Harsh Vardhan on Sunday said his priority would be to set up a task force within a fortnight of government formation to address issues of urgent importance and strengthen security of women in the national capital.
He said the assembly results were against the "misdeeds" of the Congress which ruled the state for 15 years but failed to solve the problems confronting people.
Vardhan felt the Aam Aadmi Party had eaten more into Congress votes than those of the BJP's.
Vardhan, whose party is heading towards forming the next government in Delhi, said, "I am going to instruct the administration to make an action plan within the next 7 to 15 days and ensure that we start working on all the fronts simultaneously".
He said safety of women would be the focus of his government, which would take several steps including enhanced patrolling and setting up of a women's task force.
"We also have to remove the 'dark spots' from the city because I had studied (police patrolling) all over the world. In New York and London, where they could remove the 'dark spots' from the city, they were able to reduce crime against women by something like 40 per cent," he said.
He also harped on according the status of a full state to Delhi, hoping that this would become a reality if BJP's prime ministerial candidate Narendra Modi forms the next government at the Centre.
Vardhan said the poll results are a clear indication that the Congress has been decimated in the elections.
"They (Congress) got 15 years but they were not able to solve the problem of the city. They are known for corruption, scams, huge inflation and making our lives miserable," he said.
Asked if releasing the list of candidates earlier could have helped the BJP, Vardhan said, "We have to analyse that in detail".
Image used for representational purpose only