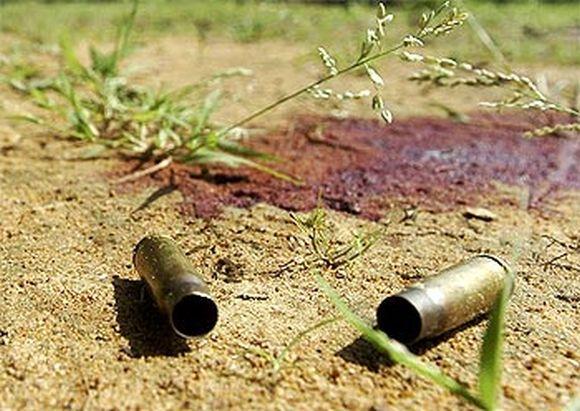 Three militants belonging to the Dimasa tribe militant group, United People's Liberation Front were killed in an encounter with a joint team of Assam Police and Assam Rifles at a forest area between Hatikhali and Manderdisha under Langting police station in Dima Hasao hill district of Assam early Thursday morning, police informed.

The slain militants were identified as Phanjit Bathari, R C D Dimasa and Nablai Dimasa. The security forces recovered one Ak-56 assault rifle, one 7.65 mm rifle, one pistol, two Chinese grenades, two magazines and live ammunition from the slain militants.

The UPLF is a newly-formed militant group which came into being in the troubled hill district after the government managed to persuade two major factions of Dima Halam Daogah militants -- DHD (Nunisa) and DHD (Jewel) --
to come over for negotiation. Both these groups are now in truce with the government.
Meanwhile, a 10-hour bandh called by Hill State Democratic Party on Thursday paralysed life in the entire Dima Hasao district.
The HSDP has called for the bandh in protest against over five years detention of Mohit Hojai, former chief executive member of Dima Hasao Autonomous District Council, in a NIA case as an under trial prisoner.
Hojai was arrested in 2009 for allegedly paying Rs 1 crore to militant outfit DHD (Jewel).