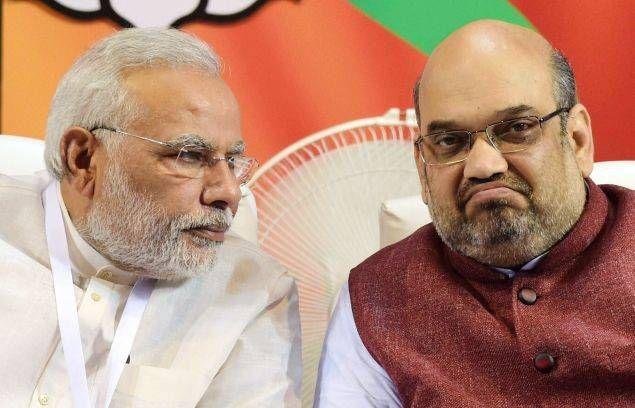 A new book by senior journalist Swati Chaturvedi claims, quoting a former member of Bharatiya Janata Party's social media cell, that the party had coordinated social media trolling of celebrities perceived as 'anti-Modi'.
Sadhavi Khosla, who was with the BJP's social media cell till the end of 2015, alleges that she and other members of the team were 'instructed to build pressure via social media on Snapdeal to drop actor Aamir Khan as their brand ambassador'.
Aamir earned the wrath of many social media users last year when he had said that 'there is a growing sense of disquiet' among people in the country due to perceived acts of intolerance.
Snapdeal had discontinued the contract with Aamir later and he was also dropped as brand ambassador of 'Incredible India!' tourism campaign.
Chaturvedi's book, I Am a Troll, claims that the BJP used 'social media volunteers' to push critical and threatening comments against people perceived as opposed to the party or Prime Minister Narendra Modi.
Khosla also showed Chaturvedi WhatsApp messages by Arvind Gupta, former head of party's social media cell, asking to 'sign a petition to Snapdeal, appealing to them to drop Aamir Khan as their brand ambassador'.
Kholsa was quoted by the Indian Express as saying in the book, 'If there was even an unfavourable mention of Modiji anywhere, Gupta's digital tracking tools would pick it up and the pack of hyena-like trolls would descend.'
Khosla also told Chaturvedi, claims a report in The Guardian, that they were 'instructed' to target political opponents, especially Congress vice president Rahul Gandhi and journalists like Rajdeep Sardesai and Barkha Dutt.
'The targets of the social media unit would end up being swarmed by critical messages that occasionally veered into criminal threats. I simply could not follow [the] directions anymore when I saw rape threats made against female journalists like Barkha Dutt,' Khosla said.
She claimed they received 'orders' by senior members of the cell on WhatsApp.
However, Gupta rejected her claims as 'unsubstantiated', saying she is a 'Congress supporter'.
He also told the Indian Express that the BJP never encouraged trolling and has even published 'social media guidelines' for supporters on its website.