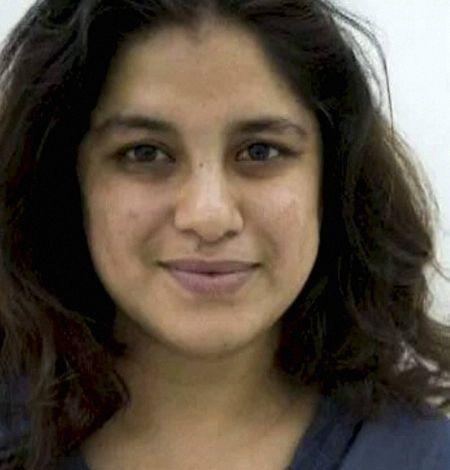 A Mumbai Police team, which is probing the double murder of installation artist Hema Upadhyay and her lawyer Harish Bhambhani has gone to Uttar Pradesh as it suspects that the culprits must have taken shelter there.
"A police team left for UP to trace the culprits, as it suspects that they must have fled to that state," a senior police official said on Monday.
According to the police, the bodies of Hema, 43 and Bhambhani, 65, their hands and feet tied with ropes, were recovered from a drain in Mumbai's suburban Kandivali area on Saturday night. The bodies were stuffed in two cardboard boxes.
Their samples have been sent for chemical analysis and their autopsy reports are awaited, the senior offical said.
"As per our probe, their bodies were transported in a tempo from suburban Juhu to Kandivali (West)," said DCP (Detection) Dhananjay Kulkarni.
In this connection, police has also quizzed the transporter, who confirmed that he dumped the two boxes in a nullah in Kandivali on Saturday afternoon thinking that it contained broken antiques.
The statement of the transporter has been recorded, they said.
Also, police on Saturday recorded the statement of the watchman at Hema's apartment in Juhu Tara Road and her domestic servant Lalit Mandal.
Besides, Hema's estranged husband Chintan, who was in Delhi and arrived in the city on Sunday, was questioned by the Crime Branch.
According to police, Hema's domestic help had filed a missing complaint at Santacruz police station on Saturday. Even Bhambhani's younger daughter Anita had filed a missing complaint at Matunga police station on Saturday.
Hema and Bhambhani were missing since Friday evening, said police, adding the watchman of Hema had last seen her on Friday at 11 am.
Whereas according to Anita, around 6.30 pm on Friday Bhambhani had left his King Circle home in Matunga to meet Hema.
As per the police, Bhambhani met Hema at her art studio in Andheri around 8.30 pm on Friday. Then he had a word with his wife on phone, after which the Bhambhani family couldn't speak with the latter despite calling him frantically several times.
Police suspect that an unidentified person, but known to the duo, had called the lawyer to give fresh evidence in a property dispute case of Hema.
They also strongly suspect that the duo were smothered by the killers.
Meanwhile, Additional Commissioner of Police (North Region) Fatehsingh Patil informed that his team is very close to cracking case but did not divulge anything further.
Police said Bhambhani's car, in which he had left for the meeting, is still to be traced.
The Baroda born artist had in 2013 filed a case against Chintan, alleging he painted obscene pictures of women on the walls of their matrimonial home in Mumbai to harass her.
Bhambani had represented Hema in the case.