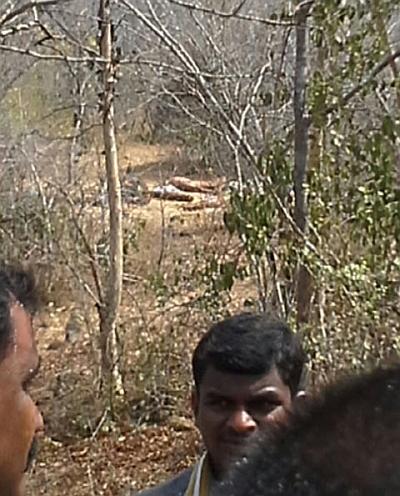 A human rights group on Wednesday moved the Hyderabad High Court on the killing of 20 people by Andhra Pradesh police in Tirupati forests saying it was "murder and not an encounter" even as the HC asked the state police chief to file a report by April 10 on steps taken for autopsies of the bodies.
A division bench of Chief Justice Kalyan Jyoti Sengupta and Justice P V Sanjay Kumar asked the Andhra Pradesh DGP to file a report on steps taken on conducting the post-mortem and for identification of the deceased and also about steps taken to hand over the bodies to their relatives.
Additional Advocate General D Srinivas told the court that the necessary legal procedure was being followed.
The bench was hearing a public interest litigation filed by a human rights organisation which alleges that the death of 20 people, who were allegedly involved in Red Sanders wood smuggling in Seshachalam hill range, "was murder and not encounter".
The court posted the matter to April 10 for hearing.
According to the Andhra Pradesh police, a police task force and forest department personnel, during a joint combing operation, spotted over 200 red sanders-cutters involved in felling of trees and they were asked to surrender. However, they attacked the police and forest personnel, injuring six policemen, and police fired in "self-defence."