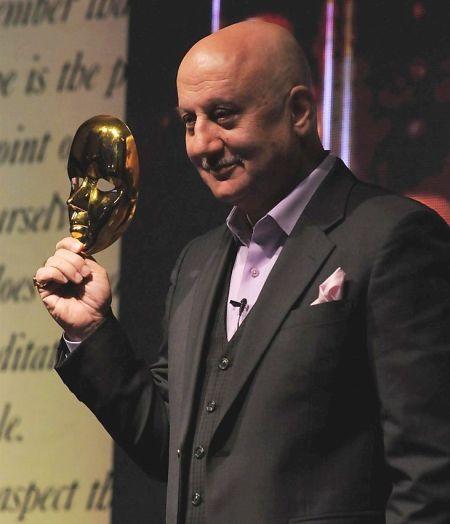 After a group of filmmakers announced their decision to return their awards, actor and former chairman of Central Board of Film Certification, Anupam Kher slammed the filmmakers for their decision.
In a series of tweets, Kher said that the filmmakers' decision is an insult to the Censor Board jury and the audience. He went on to imply that the decision is politically motivated and that some of these filmmakers were politically opposed to the Modi government and never wanted Narendra Modi at the helm to begin with.
"Some more usual suspects who never wanted Narendra Modi to become PM in the first place have joined the award wapsi gang. Jai Ho."
He then went on to tweet, "This award wapsi gang has not insulted the government but the jury, the chairman of the jury and the audience who watched their films. #Agenda."
He also blamed them for having had him ousted as Censor Board chief in 2004 by Manmohan Singh's United Progressive Alliance government.
The row over the appointment of Gajendra Chauhan as the chairman of the Film and Television Institute of India turned on its head with 10 filmmakers, including senior documentary filmmaker Anand Patwardhan and Bollywood new wave director Dibakar Banerjee, announcing their decision to return national awards.
The decision came on a day when the protesting students threw in the towel and offered to attend classes but under protest. The list of filmmakers who have announced their decision barring Patwardhan and Banerjee are Paresh Kamdar, Nishtha Jain, Kirti Nakhwa, Harshvardhan Kulkarni, Hari Nair, Rakesh Sharma, Indraneel Lahiri and Lipika Singh.