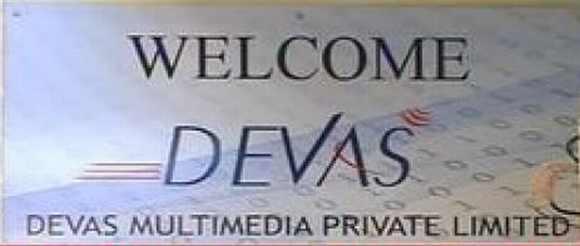 The Indian Space Research Organisation has refused to disclose the contents of letters written by its former chief G Madhavan Nair and others in connection with findings by a committee that went into controversial Antrix-Devas deal, saying they were "personal" that may impede process of investigation or apprehension of offenders.
Based on the recommendations of the High Level Team report, four former space scientists have been excluded from re-employment, committee roles or any other important role under the government and have been divested of any current assignment or consultancy with the government.
"The letters written by these officials and action taken on these letters are exempted from disclosure as per provisions under Section 8 1 (h) and (j) of the Right to Information Act, as the matter is currently under investigation and the contents of letter is personal in nature," the space agency said in reply to an RTI query.
The Section 8 1 (h) bars disclosure of "information which would impede the process of investigation or apprehension or prosecution of offenders".
Whereas, Section 8 1 (j) prohibits personal information the disclosure of which has no relationship to any public activity or interest, or which would cause unwarranted invasion of the privacy of an individual.
The space agency was asked to provide details of action taken (or being taken) against the officials named in reports of HLT or High Powered Review Committee and copies of all letters written by such individuals.
The HLT has held G Madhavan Nair, A Bhaskaranarayana, K R Sridhara Murthi and Dr K N Shankara, responsible for "various acts of commission". All of them have retired from regular government services.
"Action may be taken against them under the relevant provisions of pension rules or any other provisions of law," the HLT had said in its report.
Responding to the RTI query, the ISRO said many systematic reforms have already been taken in Antrix, department of space and in the conduct of business in Space Commission.
The ministry of corporate affairs and the department of revenue have been requested to conduct necessary investigation for possible acts of omission and commission," it said in the reply. The government had set up the HPRC on February 10, 2011, comprising B K Chaturvedi and Prof Roddam Narasimha, and mandated it to review the technical, commercial, procedural and financial aspects of the Antrix-Devas agreement and suggest corrective actions and fix responsibility for lapses if any.
It was also mandated to review adequacy of procedures and approval processes followed by Antrix, ISRO and department of space, and suggest improvements and changes. The HPRC had submitted its report on March 12, 2011.
The prime minister had on May 31, 2011 constituted a five-member HLT under the chairmanship of former Central Vigilance Commissioner Pratyush Sinha, to examine various aspects of the controversial agreement between Antrix Pvt Ltd and Devas Multimedia Pvt Ltd.
The HLT was asked to examine the report of the two-member HPRC. Based on the HLT report, submitted to the PMO on September 2, 2011, the government had barred Nair and three eminent space scientists from any re-employment for their alleged role in the deal.
Nair had hit back at the government for taking action "in violation of principles of natural justice and tarnishing the image of reputed people like him."
Antrix had signed a deal with Devas in January 2005 to provide it crucial S-Band space segment for running digital multimedia service by leasing 90 per cent transponders on two satellites -- GSAT-6 and GSAT-6A.
© Copyright 2021 PTI. All rights reserved. Republication or redistribution of PTI content, including by framing or similar means, is expressly prohibited without the prior written consent.