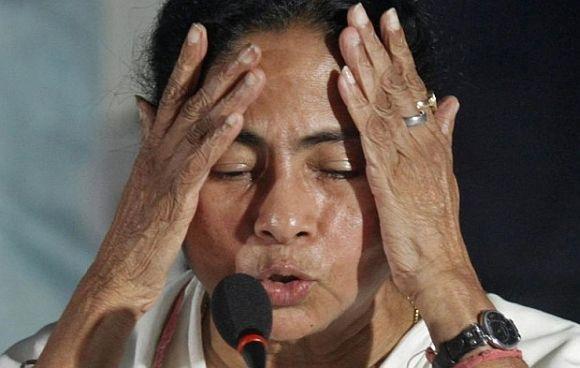 With the dust yet to settle down on Trinamool Congress Member of Parliament Tapas Pal's incendiary comments, another leader Arup Chakraborty on Tuesday asked party workers to kill those who intruded into their homes at night.
"If anybody attacks our party workers and women of the villages at night, the party men should kill them and my private security will do the same thing if they intrude into my house," Chakraborty, TMC Bankura Zilla Parishad Sabhadhipati, said at Monihadihi village.
The village, near Bankura town, witnessed a clash on June 28 between TMC and BJP workers which left atleast 10 people injured. "If any outsider enters your house at night and attacks you, then cut him down, sacrifice him. I will take care and you do not have to worry," he told party men.
He also accused local Bharatiya Janata Party leader Subhas Sarkar of inciting violence in the district. "Sarkar is visiting the village and inciting the BJP workers to commit crime and attack our party workers," he said.
© Copyright 2022 PTI. All rights reserved. Republication or redistribution of PTI content, including by framing or similar means, is expressly prohibited without the prior written consent.