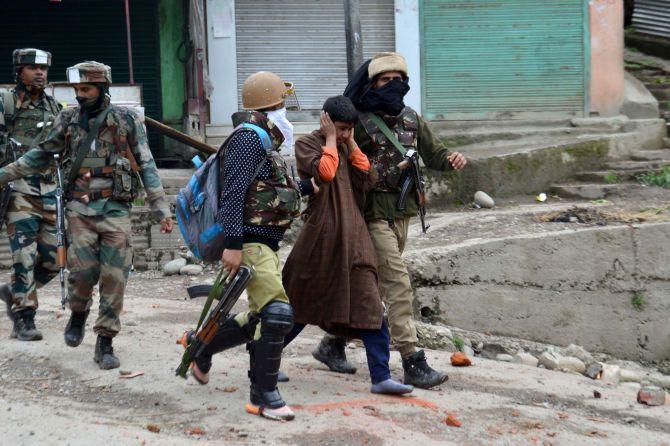 A boy, who joined militancy in Kashmir, has returned home on Friday following an appeal by his mother, a senior police official said.
"Another young boy responding to the appeals of crying mother returned to the fold of family leaving path of violence in the valley," Director General of Police S P Vaid said in a tweet.
The DGP also wished a happy reunion to the family in his tweet.
"I wish the family happy re-union", he said.
However, the details of the surrendered boy have been kept secret in order to ensure his security.
More than a dozen terrorists have laid down their arms in Kashmir since last year when police had announced that they will accept offer to surrender of local terrorists even during ongoing encounters.
Notably, last month, Jammu and Kashmir Chief Minister Mehbooba Mufti, in a written reply to a question of Bharatiya Janata Party MLC Vikram Randhawa in the Legislative Council, said that four misguided youths shunned the path of violence and returned to the mainstream.
"Efforts are being made to counsel the families of militants to convince their wards to give up violence", she said.
The chief minister said her government had taken a number of states to contain radicalisation and extremism, and undertaken youth engagement activities, such as cricket tournaments.
Mufti said youth clubs had been set up at the police station level to train them in information technology and indoor games.
Also, she mentioned about the surveillance on social media, which she said had been enhanced as the Internet plays a major role in radicalisation of the youth.
Image used for representation purposes only