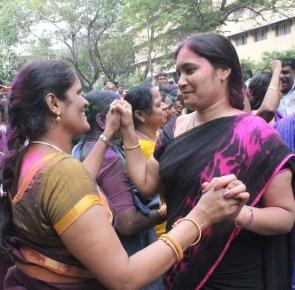 Union Home Minister Sushilkumar Shinde spoke to Kavita Chowdhury on the logical steps that follow from the passing of the contentious Telangana Bill in Parliament and the future course of action in Andhra Pradesh in view of the coming general polls. Edited excerpts:
Now that the Telangana Bill has been passed in Parliament, will Andhra go to the coming Lok Sabha elections as two states, Telangana and Seemandhra?
It will essentially go to the polls as the existing state of Andhra Pradesh. See, the whole process of bifurcation will take at least two-to-three months, going by the previous examples of Jharkhand, Chhattisgarh, Uttarakhand. Since the general elections will be held before that, it (Andhra Pradesh) will go to the polls as one state. However, the final decision will be taken by the Election Commission.
In the case of Andhra Pradesh, the assembly polls are also slated to be held at the same time as the Lok Sabha polls. What will happen to the assembly polls?
Then too, it will go into the polls as one state, but it is for the Election Commission to decide.
Is Andhra Pradesh now headed for President's rule?
It's not clear. But, if the party can form a government, let it. We (the Congress) are exploring the possibilities of forming a government in Andhra Pradesh.
Who will be the chief minister?
The party will decide that. I have no views on it.
The prime minister in Parliament spoke of completing the entire process as soon as possible.
It will take time. We will need to study the interim financing for three to four months. As it is, the Opposition has already been demanding special financing for this interim period; all that has to be looked into.
Image: Pro-Telangana supporters celebrate in Hyderabad ' Photograph: SnapsIndia