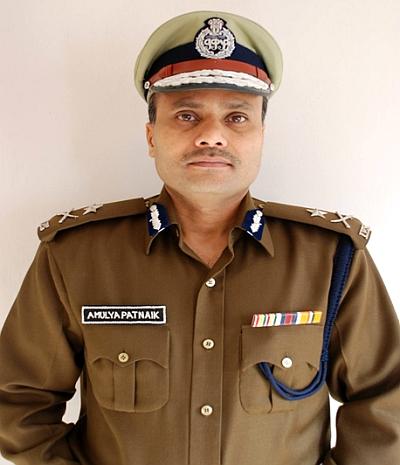 Senior IPS officer Amulya Patnaik has been appointed as commissioner of the Delhi Police.
"Amulya Kumar Patnaik, IPS (AGMUT: 1985) has been appointed to the post of Commissioner of Police, Delhi from the date of actual assumption of the charge, in place of Shri Alok Kumar, IPS (AGMUT: 1979) who has been appointed as Director, CBI, till further orders," an order issued by the government said.
By appointing Patnaik, currently Special Commissioner (Administration), the government has superseded two senior officers, Dharmendra Kumar and Deepak Mishra, both 1984-batch IPS officers of AGMUT cadre.
Mishra and Kumar are serving as Additional Director General in the CRPF and CISF respectively.
Kumar was special commissioner of police (Special Unit) during the then Commissioner B S Bassi's tenure. Both Mishra and Kumar were made senior special commissioners, a post created by Bassi during his tenure that was later scrapped.
Two other senior officers of the cadre, 1982-batch JK Sharma and A K Singh of 1984 batch, have not been empanelled for the post of Director General at the centre.
Patnaik, currently posted as Delhi police special commissioner (administration), is a recipient of the President's Police medal for distinguished service and the Police medal for meritorious services in 2002.
Under him, crime investigation reached new heights in East and South Delhi districts with several noteworthy detections viz. arrest of a Mumbai blast accused carrying a reward of Rs 2 lakh declared by CBI, the much-publicised parcel bomb case, the sensational Sarita Vihar kidnapping of a school boy for ransom by armed gangsters which was solved in a record time of 12 hours, and arrest of the dreaded Asghar gang of dacoits, Mohan alias Don and Kirori alias Mehak Singh, each carrying a reward of Rs 1 lakh.
In 1994, He was in the forefront of police action to quell the anti-Dunkel riots after mobs in lakhs turned violant and took to arson. He sustained a grave injury himself during the anti-Dunkel rally.
In 1995, after undertaking a study of the plight of victims of crime in East Delhi, he took the initiative to launch "Pratidhi", a Delhi Police initiative to extend counseling support and other forms of assistance to victims of traumatic crimes which is working successfully to this day.