The brains behind pro-Khalistan fugitive Amritpal Singh's escape from the police dragnet was 38-year-old Papalpreet Singh, who was in close contact with Pakistan's Inter-Services Intelligence (ISI) and was taking instructions from it, officials said on Wednesday.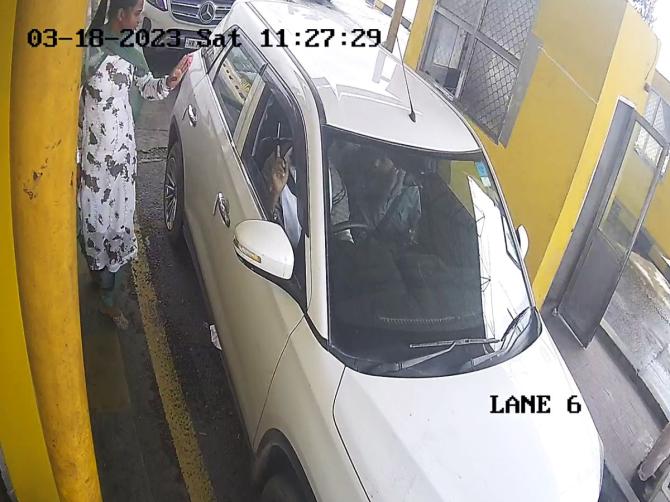 They said Papalpreet Singh is considered one of Amritpal Singh's mentors who had been advising him on various issues.
Papalpreet had been working with Amritpal closely since he returned to India last year and took over the reins of 'Waris Punjab De', an organisation founded by actor Deep Sidhu, who died in a road accident in 2021.
Papalpreet was seen driving a motorcycle with Amritpal riding pillion. The two-wheeler was found deserted at Phillaur in Jalandhar.
The officials said Papalpreet Singh was taking instructions from the ISI to raise the bogey of Khalistan in Punjab and working to plunge the state into the dark days of terrorism.
They said it was on Papalpreet's instructions that Amritpal changed his appearance from a radical Sikh preacher to an ordinary person and finally abandoned the motorcycle at a canal in Phillaur.
The officials said the interrogation of four people arrested by the Punjab Police on Tuesday provided insight into the role of Papalpreet in Amritpal dodging the police.
They said Papalpreet took the motorcycle arranged by Manpreet Singh and Gurdeep Singh, famously known as 'Manna and Deepa' who run local gangs in the state, and escorted Amritpal to a gurdwara at Nangal Ambian village in Jalandhar where he changed his looks, put on a pink turban and black goggles before fleeing.
Papalpreet faces some criminal cases, including that of a murder attempt.
Police, in the meantime, have circulated pictures of Papalpreet throughout Punjab and in neighbouring states. They have also released a combo of seven pictures of Amritpal Singh's different looks.
© Copyright 2023 PTI. All rights reserved. Republication or redistribution of PTI content, including by framing or similar means, is expressly prohibited without the prior written consent.