Security agencies had raised a red flag after intelligence inputs suggested that pro-Khalistan preacher Amritpal Singh was using drug de-addiction centres and a gurdwara for stockpiling weapons and preparing youths to carry out suicide attacks, officials said on Sunday.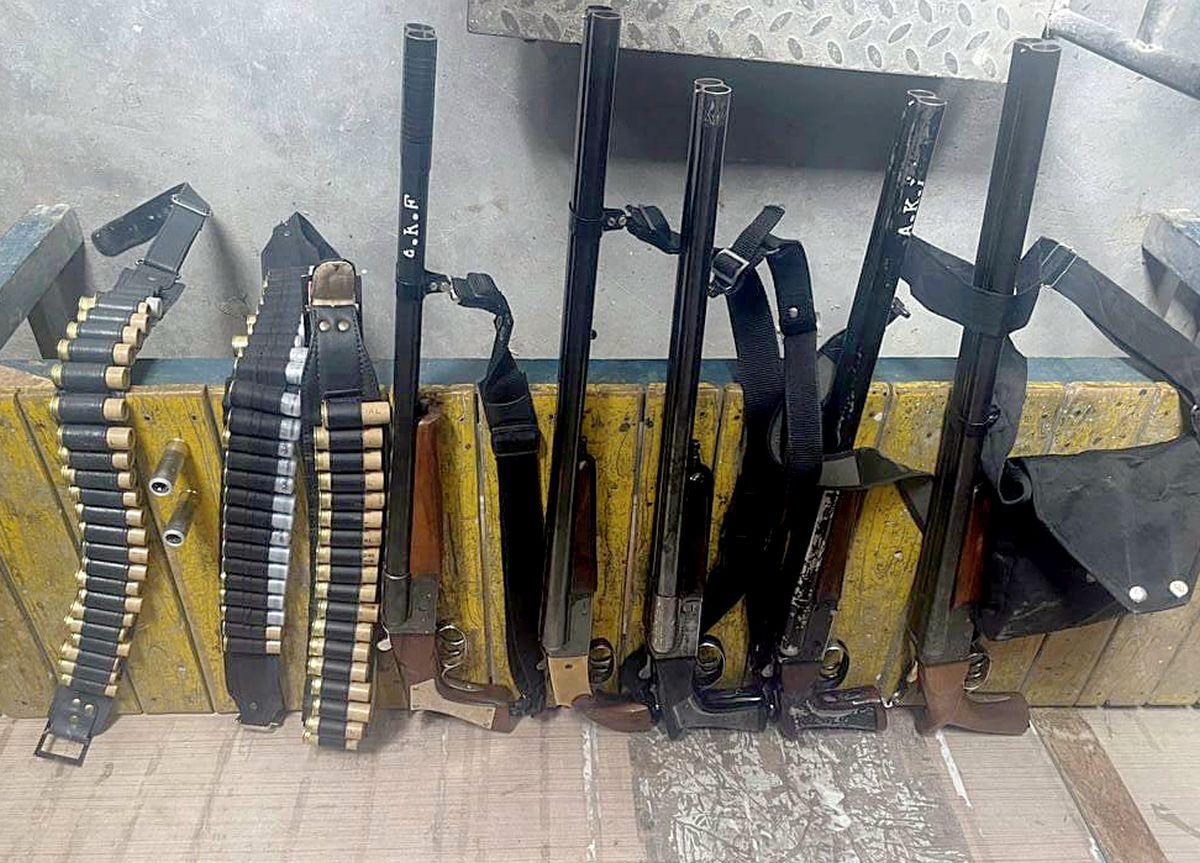 A thick dossier prepared with inputs from various security agencies claimed that Singh, who returned from Dubai last year allegedly at the behest of Pakistan's ISI and Khalistan sympathisers residing overseas, was mainly engaged in brainwashing youths to become "khadkoos" or human bombs.
The self-styled radical preacher has been on the run since the Punjab Police launched a massive crackdown on Saturday and arrested 78 members of the 'Waris Punjab De', headed by him.
According to experts and officials monitoring the situation in Punjab, Pakistan, which is going through its worst economic phase and lost all the wars fought against India, is trying its best to divert attention of its people by planting stooges like Amritpal Singh inside India.
During the ongoing investigation, several arms and ammunition meant for the so-called Anandpur Khalsa Front (AKF), a creation of Amritpal Singh, were seized. Also, police confiscated uniforms and jackets, officials said, adding that the weapons and ammunition seized from the radical Sikh preacher's car bore "AKF" marking on it.
The officials said weapons were illegally being stockpiled in several de-addiction centres run by the 'Waris Panjab De' and a gurdwara in Amritsar.
The youths who were admitted in the de-addiction centres used to be indoctrinated and pushed towards the "gun culture". They were being brainwashed to choose the path of slain terrorist Dilawar Singh, who acted as a human bomb and killed former Punjab chief minister Beant Singh, the officials said.
The radical preacher used to attend "shaheedi samagam" (memorial events) of slain terrorists where he termed them so-called "martyrs of the Panth" and glorified the use of weapons.
© Copyright 2023 PTI. All rights reserved. Republication or redistribution of PTI content, including by framing or similar means, is expressly prohibited without the prior written consent.